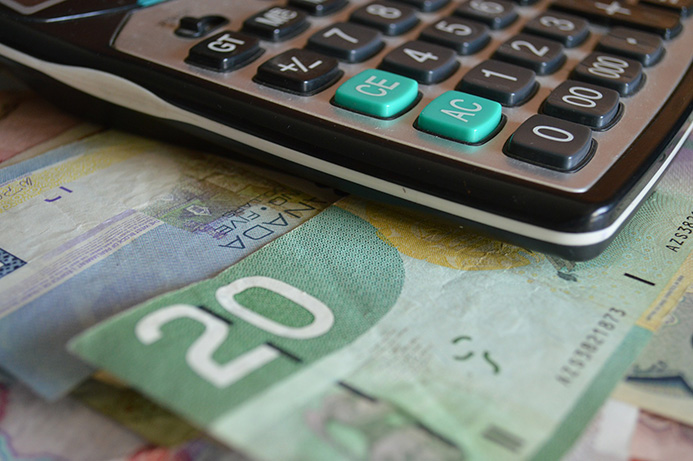 Smart public financial management leads to improved citizen services through process and decision-making improvement. Tracking the public financial and government budget lifecycle using Government Resource Planning (GRP) tools provides smart governments with insight to improve citizen services beyond capital public investments. "Adequate financial resources are essential to accomplishing almost any public-service mission (Purtell and Fosset, 2010)" "It is often argued that greater public oversight on the status of budget implementation would translate into better government services; and better services, in turn, would improve health and well-being. (Bandypadhyay, 2016)"
Smart Public Finance can be defined as:
Budget preparation and execution tied to government priorities and multiple year plans
Expenditure results traced based on outcomes, including citizen service delivery
Effective and comprehensive reporting, transparency and accountability
Continuous performance improvement based on outcomes
How is Smart Finance tied to Improved Citizen Services?
The level of Public Financial Management (PFM) maturity can be tied to citizen service delivery (EY, 2015). "Recent literature has highlighted the importance of sound PFM systems to service delivery.  (Pretorius and Pretorius, 2009)"
Mature PFM processes can lead to improved service delivery through:
Chart of Accounts (CoA) tied to programs and government objectives to manage budgets and finance by goals – "Ideally, Chart of Accounts for the sector should allocate funds and report on spending using codes that relate in a meaningful way to the objectives of policy (Foster 2008)"
Accrual accounting and integrated real time financial information to improve decision-making
Treasury Single Account with effective cash and debt management for predictability to fund citizen services
Standardized reporting, citizen transparency and open data to improve accountability
Automated GRP to improve the efficiency and productivity of citizen services
Although there is some difficulty aligning improved PFM with service delivery, it is clear that poor PFM results in poor citizen services. "Sound PFM is an essential (but not sufficient) component of good governance and is vital for the achievement of public policy objectives. Without a robust PFM system, governance will be unsustainable and service delivery will be compromised.  (USAID, 2014)" Meanwhile, "the absence of staff wages, key commodities, and operational and capital/maintenance costs would reduce the likelihood of effective service delivery. (Welham et al, 2013)"
PFM is seen to improve service delivery across the budget life-cycle of planning through audit. Public service capacity is critical to achieving improved service delivery through PFM. Trust in government is a factor in the perception of citizen service delivery. Trust in government increases "if there is strong financial stewardship. (ACCA, 2010)"
The PFM contributors to service delivery includes:
Information Management through GRP for automation
Participation of citizens and businesses thanks to open digital government
Allocation effectiveness through effective budget planning
Operational efficiency through automation and financial integration
Value for money through improved procurement and value alignment to government goals
Accountability to improve behaviour
Decision-making improvements through information systems, financial reporting and accrual accounting
1. Information Management
The automation of PFM functions with GRP systems is considered "a precondition for achieving effective management of the budgetary resources. (Diamond and Khemani, 2005)" Financial systems, in combination with PFM processes improves efficiency through automation and effectiveness through controls and reporting. (FreeBalance, 2013)"
Some of the characteristics of effective GRP automation for improved service delivery include:
Better payment systems and cash management (Welham et al, 2013) to improve payment management and reduce debt and reduce arrears (Diamond and Khemani, 2005) so that more funds are available for citizen services (Hasnain, 2017)
Improved citizen services even in environments of low public sector capacity (Hasnain, 2017)
More efficient public services through online portals  (Dudley et al, 2015)
2. Participation
Citizen participation can improve the quality of public services. "By fostering human capabilities and promoting fundamental freedoms, citizen engagement contributes to people's wellbeing and quality of life. From an instrumental perspective, citizen engagement is promoted as a means to achieving …improved public services, increased social capital, etc. (GCSPE, 2016)" Citizen participation has enabled government to improve services by providing opportunities and incentives" to respond to community needs. (Commins, 2007)"
"Community participation has been linked to "allocative efficiency, technical efficiency, and improved mechanisms of accountability. (Commins, 2007)" The goal of citizen participation "is to develop policies and design services that respond to individuals' needs and are relevant to their circumstances. Concepts such 'co-creation' and 'co-production' have emerged to describe this systematic pursuit of sustained collaboration between government agencies, non-government organisations, communities and individual citizens. (Parliament of Australia, 2011)"
Smart public finance provides the foundation for government transparency because all programs are tied to budgets and expenditures. Although, more than transparency is required to achieve citizen participation to improve service delivery (GCSPE, 2016), PFM forms the core for data transparency in government.
3. Allocation Efficiency
Effective budget planning is a cornerstone of smart Public Financial Management. This improves the allocation of funds for all government goals including service delivery.  Budget planning includes "setting priorities in the allocation of public resources, planning to achieve policy goals, managing operations with fiscal prudence, efficiency, and integrity, and improving government performance in service delivery. (Sarr, 2015)"
Budget allocations are tied to sector service delivery objectives such as health or education. Effective PFM ensures that the  "budget structure reflects those objectives (Foster, 2008)" by incorporating program concepts with the financial Chart of Accounts. This can shift focus on budget inputs to outputs that align with government objectives (Morgner, 2013).
Smart budget planning and allocation follows legitimate processes that results in credible spending plans tied to objectives (USAID, 2014). Budgets that are well-planned based on historical data tied to objectives are realistic and credible. "Improving budget credibility has been a central goal of the public financial management (PFM) reforms (Simson and Welham, 2014)" Poor PFM processes are characterized by "large, unregulated changes to approved budgets [that] can undermine the budget's relevance as a government's principal policy and financial planning instrument. (Saxena and Yläoutinen. 2016)" Smart public financial management ensures sustainable and effective funding (Welham et al, 2013) for government spending.
4. Operational Efficiency
Smart public finance ensures operating efficiency in the delivery of services to citizens. "Operational efficiency is the ability of the government to implement programs at the lowest cost per unit of output while maintaining desired service quality levels. (USAID, 2014)" Costs for services rendered can be leveraged to improve productivity and predict future needs.
The need for data-driven smart finance decisions has recently emerged. Senior public sector executives have shifted "management focus: from funding growth to funding efficiency; from resource-intensive business models to more-efficient and agile models; and from risk management as a corporate function to risk management as a discipline embedded across the enterprise as an enabler of agile decision-making. (Deloitte, 2014)"
Many governments have leveraged the use of smart financial information to implement alternative methods of service delivery. "One of the most notable developments in public administration over the past 30 years has been the increased attention to alternative methods of public service delivery, which represents an array of approaches ranging from privatizing service provision, to franchising contracting, volunteerism, tax expenditures, self-service, or service coproduction, etc. (Kioko et al, 2011)"
5. Value for Money
Public sector organizations are tying public procurement of goods and services to objectives in order to improve the "value for money" for spending. Government senior executives are demand a shift from lowest cost to value for money (ACCA, 2010). Smart public procurement enables governments to  "use value criteria to determine the cost per unit of outcome improvement (Hadden, 2012)" This value criteria is tied to budget objectives classified in the Chart of Accounts.
Government also seek to improve the cost for the procurement of commodities (Welham et al, 2013) that are used in service delivery. This includes e-procurement portals to increase competition, bundling commodities to gain discounts and method of spend management such as framework contracts.
This improvement in spending value covers products and services used for service delivery. Smart procurement savings enables governments to improve the quality and quantity of services provided.
6. Accountability
Governance, transparency and accountability are need to improve citizen services (ACCA, 2010). Smart finance ensures that service delivery processes can be audited and improved (Williamson, 2008), including the use of citizen feedback. "When "service delivery" is the goal then incorporating the feedback of direct users (of water, of schools, of health services, of roads) into the accountability of agents expands the range of inputs and information available to assess performance. (Andrews et al, 2017)"
The use of information technology to improve service delivery "works particularly well when combined with digital user feedback mechanisms (Hasnain, 2017)"
Public service accountability is enhanced when "timely, relevant information is accessible and widely shared (Foster, 2008)" Civil service behaviour can improve thanks to transparent information and accountability incentives.
7. Decision-Making
Smart public finances enabled data-driven decisions. "Sound public sector governance encourages better decisionmaking and the efficient use of resources..It can also improve management, leading to more effective implementation of the chosen interventions, better service delivery, and, ultimately, better outcomes. People's lives are thereby improved. (Sarr, 2015)"
Smart public finances "provides more and better information on government goals and priorities, and on how different programmes contribute to achieve these goals,  (Curristine et al, 2007)" enabling improvement.
Poor PFM systems often lack important management information This "lack of information has hindered transparency and the enforcement of accountability in government, (Diamond and Khemani, 2005)".
There is significant evidence that smart public finance can lead to improved citizen service delivery. Others views of PFM and service delivery focus on areas like capital funding and staff wages (Welham et al, 2013).
References
Andrews, M; Pritchett, L; Woodcock, M. Building State Capacity: Evidence, Analysis, Action. Oxford University Press, 2017.  http://bsc.cid.harvard.edu/building-state-capability-evidence-analysis-action
Bandypadhyay, S. Linking PFM Reforms to Service Delivery Outcomes. Middle East Review of Public Administration (MERPA), 2016. https://merpa.scholasticahq.com/api/v1/attachments/1323/download
Broadbent, E. Public Financial Management and Frontline Service Delivery. Governance and Social Development Resource Centre,  January 2010. http://www.gsdrc.org/publications/public-financial-management-and-frontline-service-delivery/
Commins, S. Community Participation in Service Delivery and Accountability.  UCLA,  2007. www.accountabilityindia.in/sites/default/files/document-library/32_1235908859.doc
Curristine, T: Lonti, Z; Joumard, I. Improving Public Sector Efficiency: Challenges and Opportunities. OECD Journal on Budgeting, 2007. https://www.oecd.org/gov/budgeting/43412680.pdf
Diamond, J; Khemani, J. Introducing Financial Management Information Systems in Developing Countries.  International Monetary Fund, October 2005. https://www.imf.org/external/pubs/ft/wp/2005/wp05196.pdf
Dudley, E; Lin, D; Mancini, M; Ng,  J. Implementing a citizen-centric approach to delivering government services. McKinsey, July 2015. http://www.mckinsey.com/industries/public-sector/our-insights/implementing-a-citizen-centric-approach-to-delivering-government-services
Foster, M. Sector Budgeting and Resource Allocation. Centre for Aid and Public Expenditure (CAPE), November 2008. http://www.odi.org.uk/events/2008/11/12/295-presentations-session-2.pdf
Hadden, D. Performance Management in Government Procurement. FreeBalance, April 17, 2012. http://freebalance.com/uncategorized/performance-management-in-government-procurement/
Hasnain, Z. Can digital technologies spur public administration reform? Governance for Development, the World Bank, February 16, 2017. https://blogs.worldbank.org/governance/e-bureaucracy-can-digital-technologies-spur-public-administration-reform
Kioko, S; Marlowe, J; Matkin, D; Moody, M; Smith, D; Zhao, Z. Why Public Financial Management Matters. Journal of Public Administration Research and Theory, January 2011. https://www.researchgate.net/publication/261930651_Why_Public_Financial_Management_Matters
Mclellan (ed).  Guide to Public Financial Management. United States Agency for International Development, October 2014.  http://pdf.usaid.gov/pdf_docs/PA00K55Q.pdf
McLoughlin, C;  Batley, B. The Politics of What Works in Service Delivery: An Evidence-based Review. Effective States and Inclusive Development Research Centre (ESID) , February 2012. http://www.effective-states.org/wp-content/uploads/working_papers/final-pdfs/esid_wp_06_mcloughlin-batley.pdf
Morgner, M. Public financial management reforms in developing and postconflict countries. U4 Anti-Corruption Resource Centre, May 16, 2013. Public financial management reforms in developing and post- conflict …
Pretorius, C; Pretorius, N. Review of Public Financial Management Reform Literature. UK Department for International Development. January 2009. https://www.gov.uk/government/uploads/system/uploads/attachment_data/file/67738/review-pub-finan-mgmt-reform-lit.pdf
Purtell, R; Fossett, J. Beyond Budgeting: Public-Service Financial Education in the 21st Century.  Journal of Public Affairs Education,  2010. http://www.naspaa.org/jpaemessenger/Article/jpae-v16n1/purtellandfossett.pdf
Sarr, B. Assessing public sector performance in developing countries : four essays on public financial management and public service delivery. Economies and Finances. Universite d'Auvergne, June 26, 2015. https://tel.archives-ouvertes.fr/tel-01168592/document
Saxena, S; Yläoutinen, S. Managing Budgetary Virements. International Monetary Fund, Fiscal Affairs Department, March, 2016. https://www.imf.org/external/pubs/ft/tnm/2016/tnm1604.pdf
Simson, R; Sharma, N; Aziz A. A guide to public financial management literature, For practitioners in developing countries. Overseas Development Institute, December 2011. http://www.who.int/pmnch/media/events/2013/pfm_literature.pdf
Simson, R; Welham, B. Incredible Budgets Budget credibility in theory and practice. Overseas Development Institute, July 2014. https://www.odi.org/sites/odi.org.uk/files/odi-assets/publications-opinion-files/9103.pdf
Slater, R. Service delivery and state-building: the 46.7 billion dollar question? Overseas Development Institute, October 25, 2012. https://www.odi.org/comment/6884-service-delivery-state-building-conflicted-affected-states
Welham, B; Krause, P; Hedger, E. Linking PFM dimensions to development priorities. Overseas Development Institute, May 2013. https://www.odi.org/sites/odi.org.uk/files/odi-assets/publications-opinion-files/8392.pdf
Williamson, T. Sector PFM and Service Delivery. Centre for Aid and Public Expenditure (CAPE), November 2008. http://www.odi.org.uk/events/2008/11/12/295-presentations-session-2.pdf
Williamson, T; Dom, C. Sector Budget Support in Practice. Overseas Development Institute, February, 2010. http://isndemo.atlasproject.eu/asset_demo/file/cec8e5ba-5ca2-4762-9335-b14a7ecd87ab/d3b1d8a9-ecb6-4063-8b13-c4177bf822c0/2010-02_Reports_SectorBudget_Note.pdf
—Aligning risk and the pursuit of effectiveness, efficiency and accountability. Deloitte, 2014. https://www2.deloitte.com/content/dam/Deloitte/au/Documents/risk/deloitte-au-risk-aligning-risk-pursuit-effectiveness-efficiency-aountablity-0614.pdf
—Automating Good Governance:  Use of Technology in Public Financial Management. FreeBalance, 2013. https://www.slideshare.net/ideacatalyst/automating-good-governance
—Citizen Engagement in Public Service Delivery The Critical Role of Public Officials. Global Centre for Public Service Excellence (GCSPE), 2016. http://www.undp.org/content/dam/undp/library/capacity-development/English/Singapore%20Centre/GCPSE_CitizenEngagement_2016.pdf
— Citizens' engagement in policymaking and the design of public services. Parliament of Australia, 22 July, 2011. http://www.aph.gov.au/About_Parliament/Parliamentary_Departments/Parliamentary_Library/pubs/rp/rp1112/12rp01
—Improving public sector financial management in developing countries and emerging economies. Association of Chartered Certified Accountants (ACCA), 2010.
http://www.accaglobal.com/content/dam/acca/global/PDF-technical/public-sector/tech-afb-ipsfm.pdf
—Integrated Financial Management Information Systems (IFMIS). EY, 2015.
http://www.esaag.co.za/images/articles-essag/integrated_financial_management_information_systems-ifmis.pdf
—Public financial management reform in fragile states: Grounds for cautious optimism? Overseas Development Institute, October 2012. https://www.odi.org/sites/odi.org.uk/files/odi-assets/publications-opinion-files/7840.pdf
The following two tabs change content below.
Doug is responsible for identifying new global markets, new technologies and trends, and new and enhanced internal processes. Doug leads a cross-functional international team that is responsible for developing product prototypes and innovative go-to-market strategies.
Latest posts by Doug Hadden (see all)