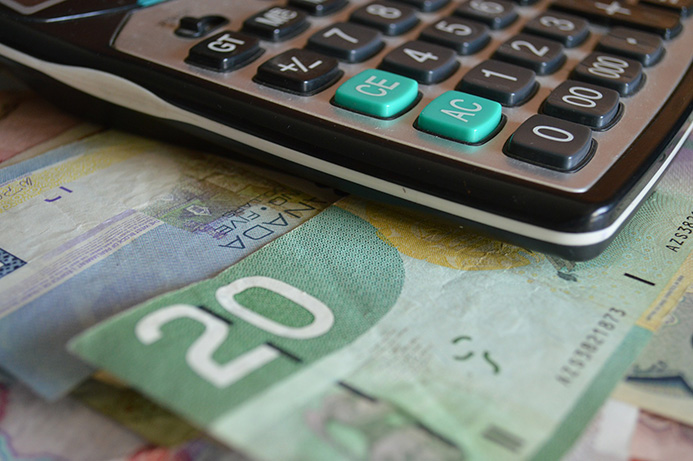 This is section 3.0 of a series of blog entries creating a 
Government IFMIS Technology Evaluation Guide
.
 This includes information to assist in evaluating IFMIS options and the technology requirements for 
FreeBalance
 IFMIS implementations. These series will be combined with feedback to produce a comprehensive Technology Evaluation Guide to be published on our web site.
Are we witnessing a fundamental change in public financial management technology? The generic "enterprise software" market is changing thanks to the introduction of open source software, Software-as-a-Service (SaaS), and Service-Oriented Architecture.
We believe that the PFM technology market, including government Integrated Financial Management Information Systems (IFMIS), are at a
strategic inflection point
of technology and functionality
.
The First Generation
The first generation of PFM saw the maturing of small or "point" solutions to government-wide capabilities. Governments were faced with two models of technology acquisition: build or buy. PFM systems experienced mixed results with some very successful while many failed to meet expectations. This generated a search for good practices to mitigate implementation, capacity and sustainability problems.
Strategic Inflection Point
Governments have been implementing the complete budget cycle from budget preparation through financial management to audit. Civll service management and procurement have been important initiatives.
Although good practices have been developed and shared among practitioners, the added burden of comprehensive public financial management has resulted in challenge. Capacity and sustainability challenges have increased. Comprehensive government ERP implementations have stalled. Government developed software has required radical redesign.
Many practitioners realize that PFM requires different project management priorities and implementation concerns than traditional IT projects.
Evidence of the Strategic Inflection Point
Software strategy questioned.

Governments

 with "bespoke"or customized solutions are looking for Commercial Off-the-Shelf (COTS) alternatives that are more flexible to change. Meanwhile, governments with COTS are considering "bespoke" solutions to reduce maintenance costs.

Software roll-outs stalled. 'Successful' central government implementations are not being rolled out to smaller line ministries or sub-national governments because of high cost and low capacity.
Lack of flexibility. Many financial systems in government are unable to adapt to meet government reform. Chart of Account, control level, separation of duties, decentralization and accounting method changes are difficult or impossible with many IFMIS.
Bigger bangs. Sequencing is acknowledged the better practice for implementing PFM technology. A series of "small wins" tends to increase project momentum  rather than a multi-year "big-bang." Many governments are looking for more than "small wins". Perhaps bigger bangs, but not "big bang".
Governments want more than operational IFMIS. Governments are looking for better alternatives to enable transparency, audit, and monitoring of programs. Techniques and technology for performance management in the private sector are insufficient for governments.
RFP Complexity. Requests for Proposal for IFMIS systems are becoming more complex. Governments are introducing more and more functional and technical requirements in an attempt to reduce risk.
Taking the "I" out of IFMIS. Some experts have proposed removing the "Integrated" from IFMIS because many well integrated systems are very complex. Many governments can better leverage practical solutions that are not tightly integrated.
Documents and Transactions meet. Enterprise software has traditionally included document systems and transactional systems as separate categories. Governments realize that planning, operations and accountability require linking documents and transactions into a single system.
Self-Funding. Most emerging country governments leverage donor funding to acquire PFM systems. Many governments recognize the importance of fiscal discipline in the global economy. Some of these governments are accelerating their acquisition of new technology by taking full control and full funding.
Government 2.0 has emerged. The affect of social networking and Web 2.0 on everyday life has reached government. Many government organizations are collaborating effectively with tools that improve citizen service and development outcomes. This new class of tool has begun to change the nature of public financial management.
What will Public Financial Management 2.0 be like?
Ease of Use. PFM 2.0 systems will have more intuitive interfaces and integrate help, manuals and knowledge bases together. These systems will have capacity building built-in.
Performance Management. PFM 2.0 systems will track objectives, budgets and indicators to provide more effective decision-making. Monitoring and reporting will improve.
Low cost infrastructure. PFM 2.0 systems will leverage open source middleware to reduce costs. These systems will also operate on commercial middleware for governments that have developed expertise.
Flexibility for reform. PFM 2.0 systems will be designed for government. These systems will adapt to reform.
Green IT. PFM 2.0 systems will be optimized to use the least amount of resources possible. These systems will be more environmentally sustainable.
Alternative models. Governments will leverage Software-as-a-Service (SaaS) and shared services models with PFM 2.0 to reduce costs and make systems more sustainable.
Innovation from emerging countries. PFM 2.0 will no longer be about exporting innovation from developed countries. PFM 2.0 will see innovations in connectivity, devices and usability that will be exported to developed countries.
True Service-Oriented Architecture. PFM 2.0 will fulfill the promise of SOA by enabling the integration of components from multiple sources. Governments will no longer be "owned" by large vendors who supply large amounts of software. Governments will have the choice to acquire optimized software modules from multiple vendors that better meet needs.
Decentralization enabled. PFM 2.0 will facilitate decentralization, devolution and deconcentration. These systems will enable devolving decision-making while enhancing accountability.
E-Government matures. PFM 2.0 includes all the technology and functionality to make e-government successful. In particular, PFM 2.0 will provide the foundation to make the government operations or "back office" ready to provide improved citizen services. This will enable Government 2.0
The following two tabs change content below.
Doug is responsible for identifying new global markets, new technologies and trends, and new and enhanced internal processes. Doug leads a cross-functional international team that is responsible for developing product prototypes and innovative go-to-market strategies.
Latest posts by Doug Hadden (see all)