FreeBalance government customer attendees at the 12th. annual FreeBalance International Steering Committee (FISC) shared Finance Ministry modernization lessons. We were inspired by a seminal publication from the IMF on the Evolving Finance Ministry. FreeBalance has extended the IMF work based on our deep experience with public financial management and good governance reform. We believe that Finance Ministries are facing an important strategic inflection point.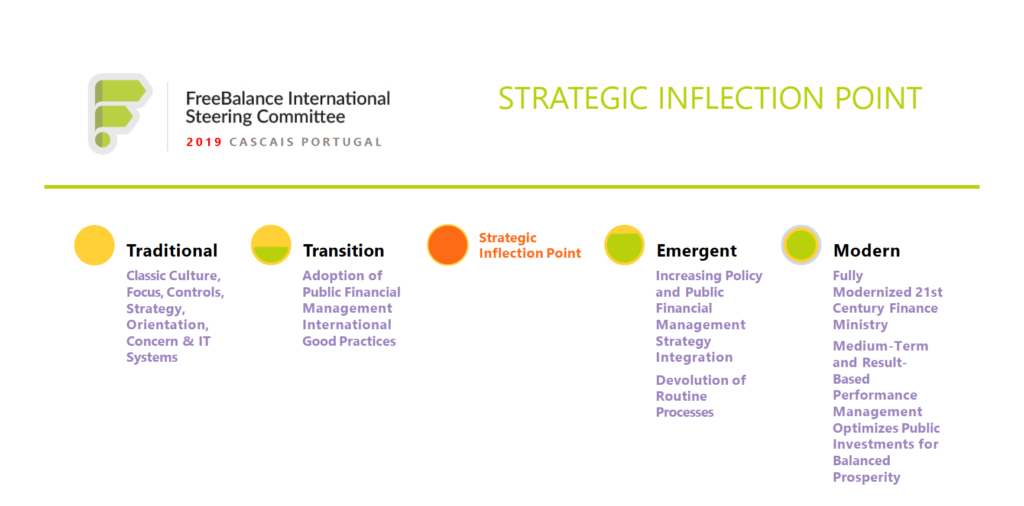 Manuel Pietra, FreeBalance President and CEO opened FISC 2019 in Cascais Portugal described how so many FreeBalance customers have achieved improved prosperity and public investments thanks to effective spending. He emphasized how the modern approach to public policy balances growth, sustainability, and citizen wellbeing.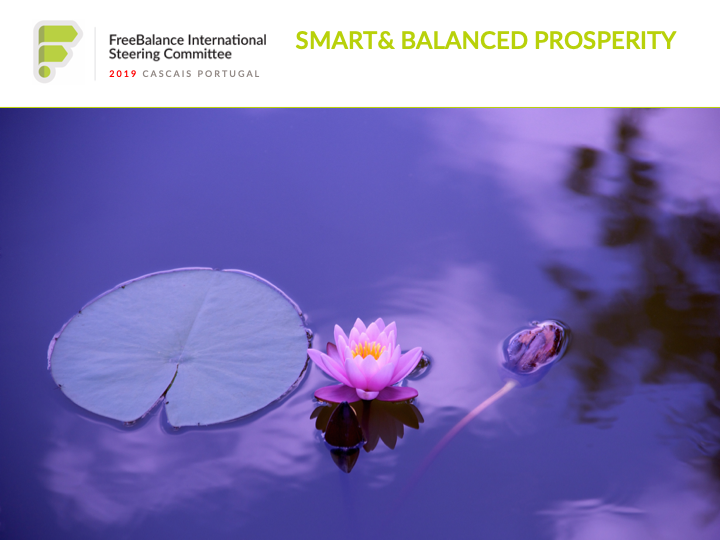 Finance Ministries are at the forefront of country prosperity. And, Finance Ministries are central to achieving citizen trust through fiscal effectiveness, budget credibility and transparency.
What is the modern Finance Ministry?
It was up to me to describe the characteristics of the modern Finance Ministry at my first workshop. I told a story of a Minister of Finance faced with improving government performance but hampered by following legacy thinking and so-called "best practices".
Our key observation is that modern Ministries enable effective policy planning by analyzing national priorities, modelling policy, and integrating national objectives into financial systems. The "Chart of Goals" becomes integrated with the "Chart of Accounts".
The idea of modernizing Ministries may sound as far fetched as flying cars. It's not. Many countries have embarked on reform to decentralize routine financial functions to line ministries while improve capacity to model and forecast. Modern Finance Ministries have transitioned from control to performance.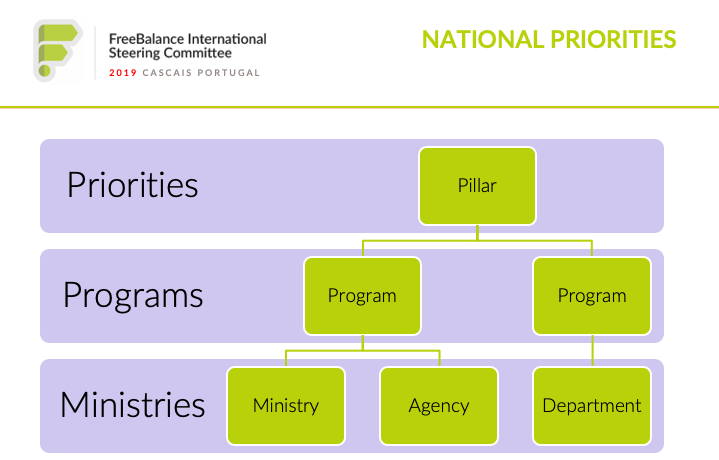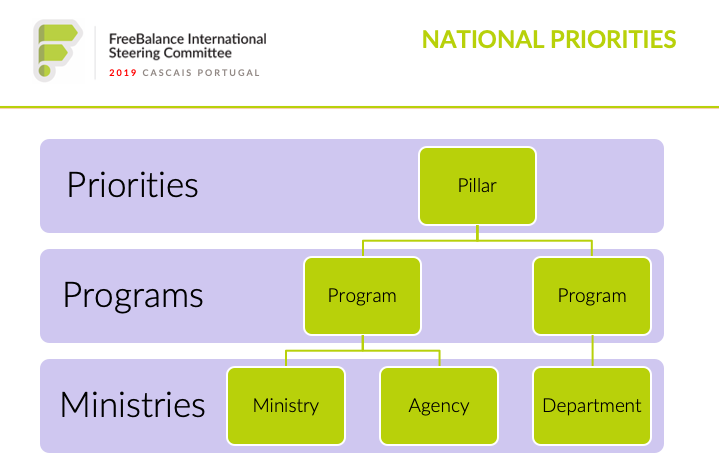 Importantly, the modern Finance Ministry enables country-led development. And, the transition from push to pull reform, as recently described in the book, The Prosperity Paradox, by Clayton Christensen, Efosa Ojomo, and Karen Dillon.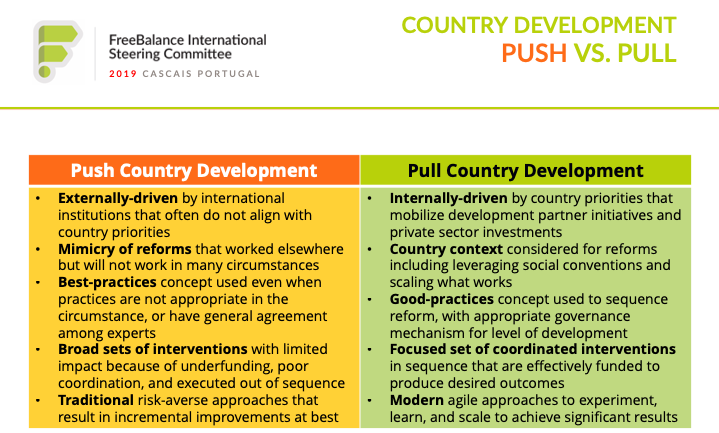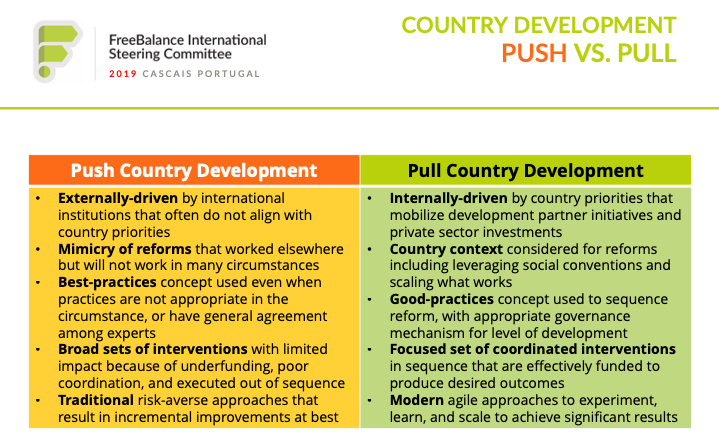 What is the New Modern Role for Finance Ministries?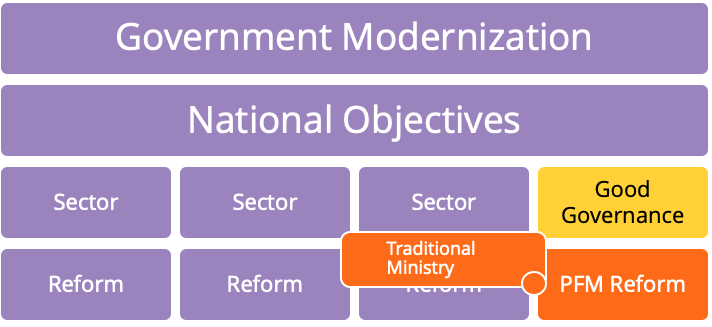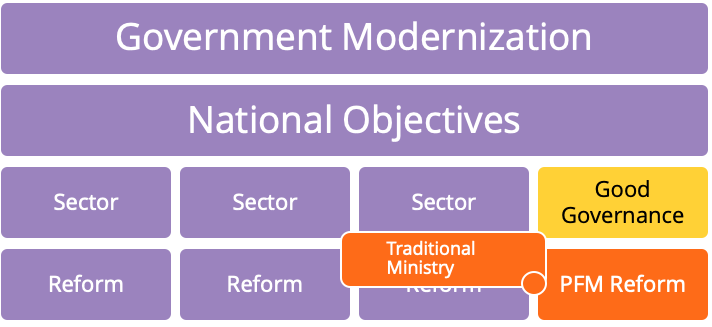 Finance Ministries have traditionally focused on controls and processes. Public Financial Management (PFM) reform had been seen as a cross-cutting enabler for sector improvement. Finance Ministries were considered foundational to government effectiveness but not necessarily critical.
We've identified 12 dimensions that distinguish the traditional from the modern Finance Ministry. No government is fully "modern", as we discovered in workshop evaluations at FISC.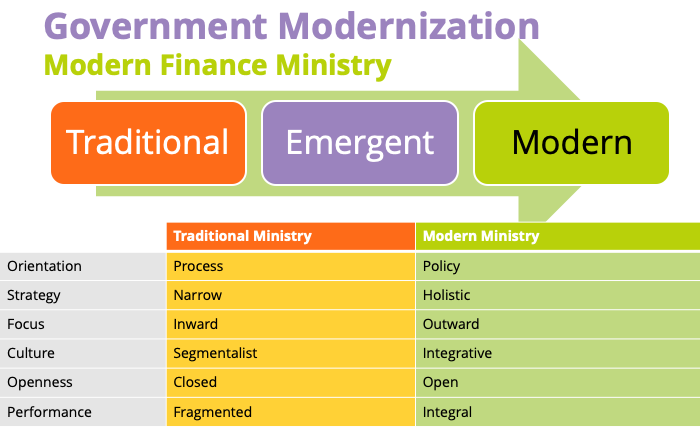 The fundamental shift from process to policy orientation means that the modern Finance Ministry models the effects of governance and sector reform. They provide evidence-based decisions and rationalize government priorities.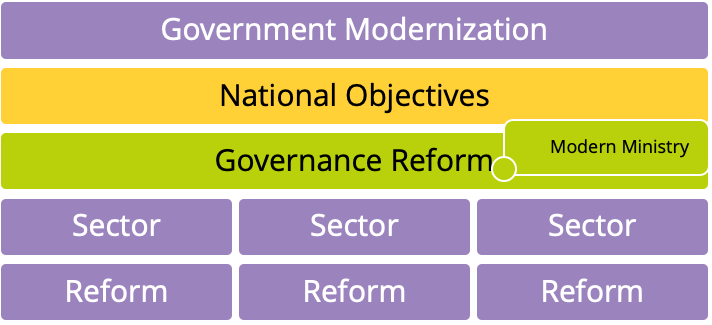 How do Finance Ministries modernize?
Finance Ministries develop country-specific approaches to modernization. "Best practices" should be considered critically, because very often, best practices are advanced practices from other countries to solve problems that you do not have.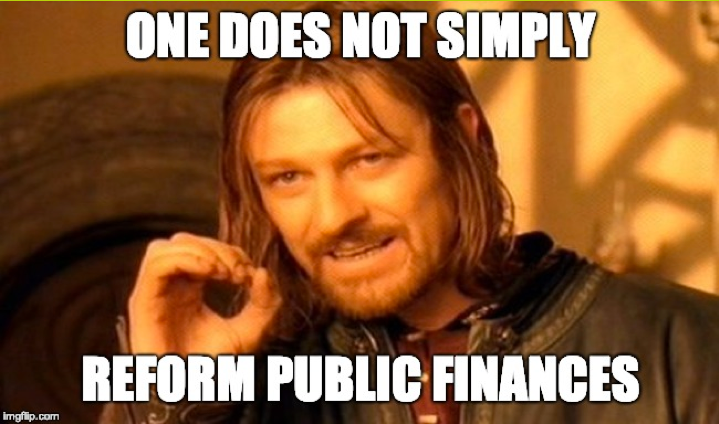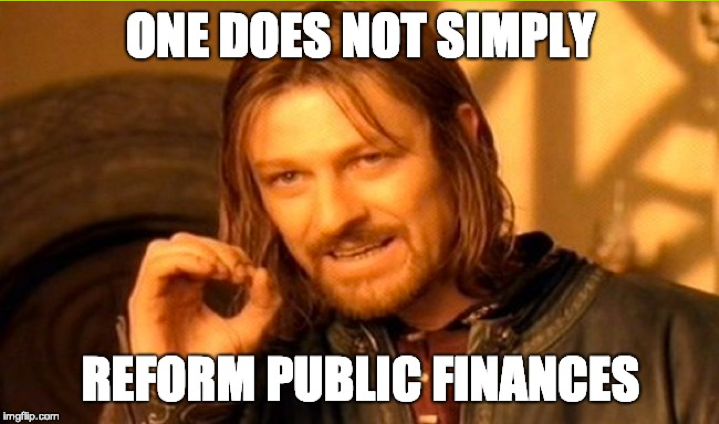 Agile approaches, such as Problem-Driven Iterative Adaptation (PDIA) as described in Building State Capability from the Harvard Kennedy School of Government , have proven successful in developing country-specific modernization. We showed an example of an agile modernization "game plan" approach  that began with Finance Ministry objectives.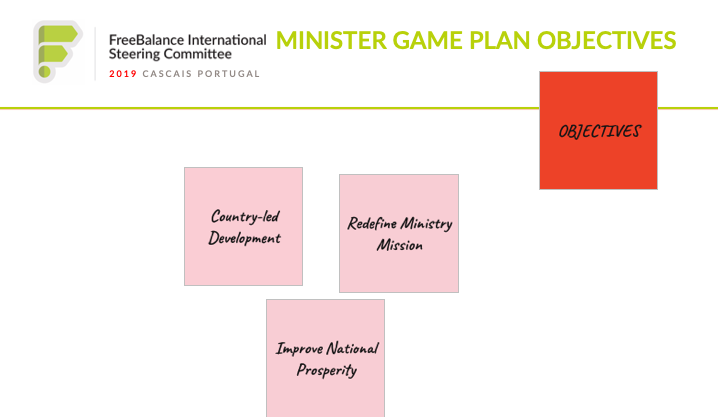 We showed how modernization success factors could be defined.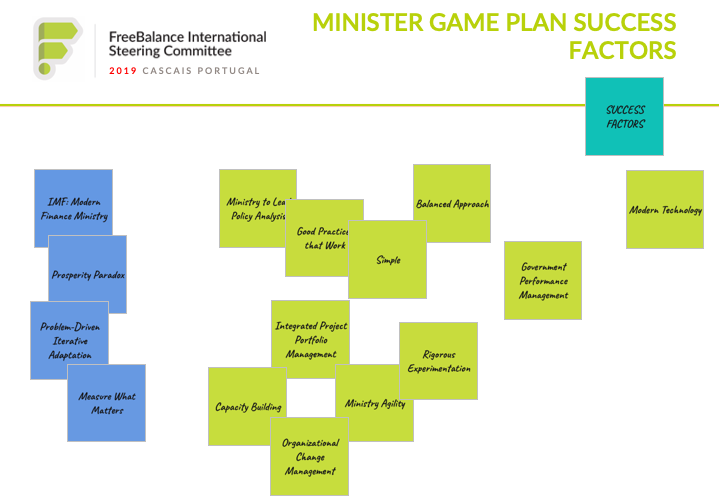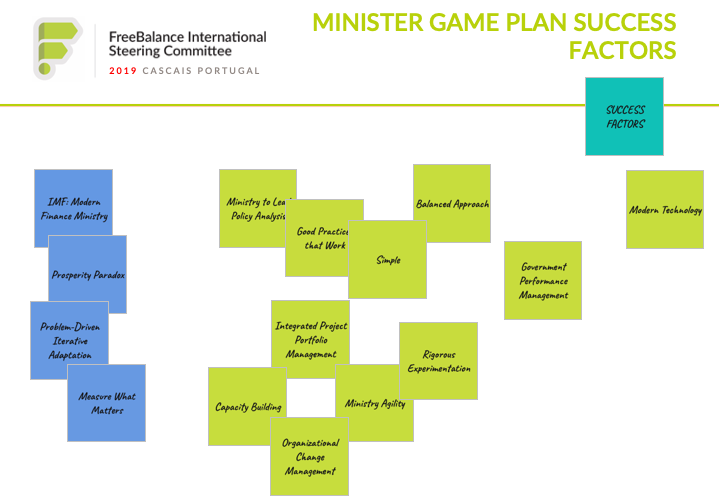 And, a simple project plan for experimentation.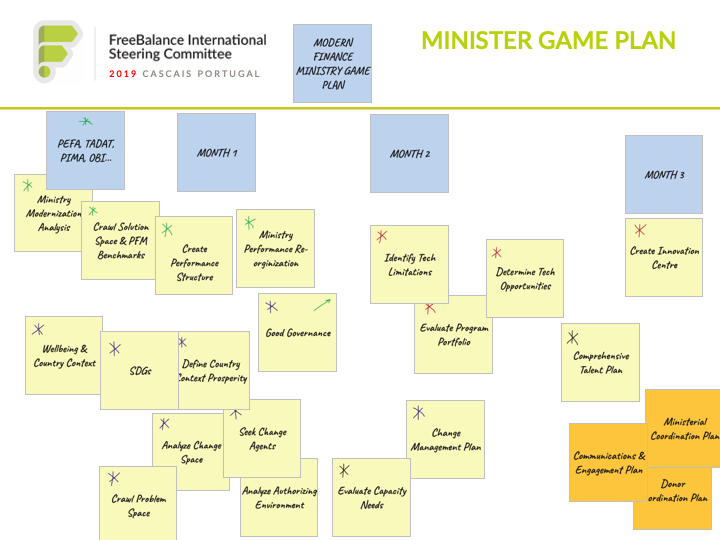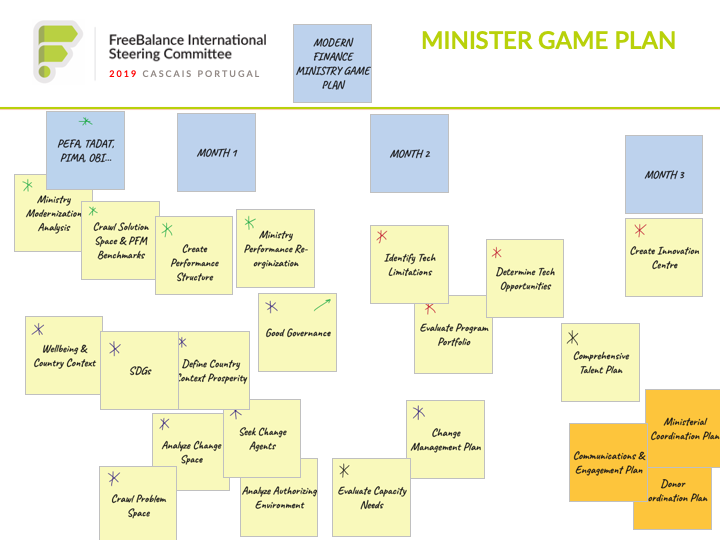 What did we learn from Workshops?
FISC 2019 included 7 workshop sessions, each short introductions. There was 1 session on new product features, and 4 product roadmap sessions. Sharing lessons among senior government public servants is the most important FISC outcome. Lessons learned from workshops included:
Many less developed countries have embarked on modernization, some leapfrogging more advanced countries
Finance Ministries are increasing footprints of PFM reform groups
Organizational performance management is complex, government performance management more so
Many Finance Ministries have discovered "positive deviance" practices (areas of effectiveness more suited to cultural context) that can be scaled
Finance Ministries are not afraid of innovation and many have implemented centres of excellence
Modernization requires much more than software
There is sufficient information from multiple sources for evidence-based decisions, although lack of integration can result in multiple versions of the truth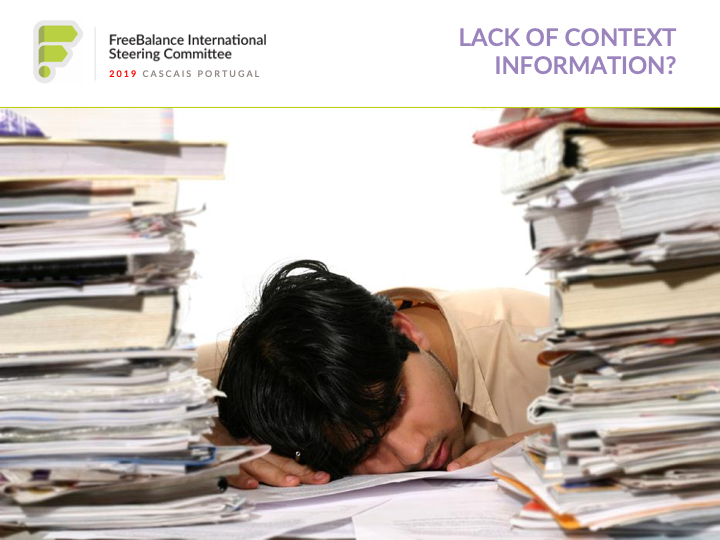 Topics