Government Receipts Management
Enables governments to raise revenue and collect receipts
Government Receipts Management Solutions Overview
---
(GRM) Government Receipts Management software enables the unique revenue-raising mechanisms of government, such as taxation. The modules can be combined and configured in any way and can be progressively activated in line with a sequenced PFM reform program. Features include:
Non-Tax Revenue
Supports government sales and other income including licensing and permits.
Tax Revenue
Supports tax administration for income, business, imports and property.
Billing and Receipts
Supports receipts collection including utility billing, collections and cashiering.
Modules
---
(GRM) Government Receipts Management is one of the six core product pillars within the FreeBalance Accountability Suite™ and is composed of a number of modules that can be implemented as a standalone or part of a unified solution. The GRM pillar enables governments to raise revenue and collect receipts.
(GRRV) Government Receipts Management
Supports revenue and tax collection.

(GRCS) Cashiering
Manages payment methods, bank deposits, print receipts, and generates revenue budget execution transactions.

(GRPL) Permits and Licensing
Manages corporate and professional academic permits and licences.

(GRCE) Customs Taxation
Customs software that supports the processing of taxation and import taxes.

(GRCT) Corporate Income Tax Administration
Improves revenue generations and enables tracking while reducing fraud and non-compliance issues.

(GRPI) Personal Income Tax Administration
Provides case management functionality for revenue, payments and audits, and enhances fraud detection.
(GRPT) Property Taxes
Calculates corporate and personal property taxes, with functionality for billing, maintenance, collections and distributions.

(GRBP) Bill Presentment
Supports the electronic presentation of bills like statements, utility billing and to-date billing.

(GRCM) Case Management
Assists with automated collections, correspondence and case details, and has a built-in workflow.

(GRCR) Customer Relationship Management
Assists with e-sales and e-invoice functionality, and includes customer data management, workflow and reporting.

(GRUB) Utility Billing
Supports billing for utilities like water and gas and provides automated collection management functionality.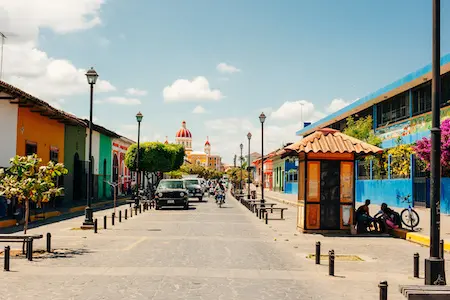 What is Government Receipts Management?
The only sources of income of a government are the taxes it collects and sundry fees various departments and agencies charge for a variety of services such as utilities, permits, visas, fines, etc. It is therefore critical that these receipts are managed efficiently and effectively. Our GRM system offers tax administrations an integrated government revenue management software solution.
What are the Benefits of Government Receipts Management?
---
Many governments have revenue management systems to manage tax collection and other receipts. However, stand alone revenue management software present numerous challenges and the importance of having all financial management functions integrated into a single unified system is paramount. Benefits of FreeBalance's Government Receipts Management modules include:
Taxation
Supports income, property, custom, excise and sales taxes.

Customer and Taxpayer Management
Manages citizen and corporate information and identity across revenue systems.

Government Sales
Manages the sales of all government assets.
Collection Management
Supports receipts handling, collections, invoicing, statements and dunning letters.

Permits and Licensing
Manages all government processes that collect revenue – permits, licenses, certifications, user fees and fines.
Additional Reading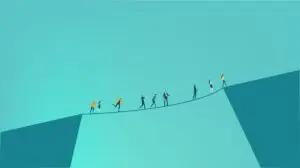 Digital PFM – Why Isn't It Working? What Can Be Done?
The recent Budgets and Bytes event hosted by the Overseas Development Institute (ODI) for the launch of their new digital public financial management (PFM) hub and white paper entitled Digital Public Financial Management: An Emerging Paradigm are a great first step to get consensus around the challenges and opportunities, but in our view there is still lots lots needed to integrate public finance, economics, and digital technology.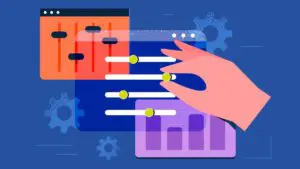 Customization vs Configuration in Digital PFM
Adapting Commercial-Off-the-Shelf (COTS) software such as the major Enterprise Resource Planning (ERP) systems to operate in government organizations can be disastrous. Enterprise software projects in government are fraught with failure and complex implementation methods. Many in the technology industry view these travails as the "cost of doing business." "It is what it is", etc. But why does it have to be this way? Why can't COTS software adapt easily to changing requirements?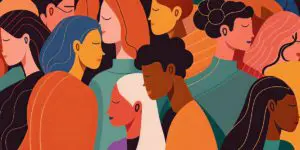 How Fighting Corruption and Implementing Effective Public Financial Management Systems Improve Citizen Wellbeing
The latest World Happiness Report in the report indicates that FreeBalance customers improved their perceptions of corruption scores by an average 1.74% vs the global average improvement of 0.09%, indicating that the investments made in the FreeBalance Accountability Suite™, an integrated and unified Government Resource Planning (GRP) solution, have strengthened accountability and transparency mechanisms in these countries.
Want to know more? Please fill out the form below.
---
Contact FreeBalance to learn how we can help accelerate PFM reform in your country.