Government Treasury Management
Enables governments to manage cash, debt and investments
Government Treasury Management Solution Overview
---
(GTM) Government Treasury Management software supports bank reconciliation and manages cash, debt and investments. The system harmonizes treasury operations across all levels of government, mitigates fiscal risk and maximizes government funds through effective forecasting. Features include:
Bank Reconciliation
Supports multiple currency management including reconciliations, foreign exchange gains and losses, and migration to a Treasury Single Account (TSA).
Cash Management
Supports liquidity through cash forecasting based on the commitment cycle, historical trends and management reports.
Debt and Investment Management
Ensures debt obligations are met on time and helps treasury teams to manage the government's investment portfolio.
Government Treasury Management Modules
---
(GTM) Government Treasury Management is one of the six core product pillars within the FreeBalance Accountability Suite™ and is composed of a number of modules that can be implemented as a standalone or part of a unified solution. The GTM pillar enables governments to manage debt and investments.
(GTBR) Bank Reconciliation
Automatic multi-currency bank reconciliation.

(GTBT) Bank Account Transfers
Provides the functionality to execute individual or grouped bank account transfers.

(GTDM) Debt Management
Models and plans for short-term and long-term debt instruments.

(GTLN) Loans Management
Manages the eligibility, approvals and creation of loans issued to both individuals and organizations.
(GTCM) Cash Management
Enables the forecasting of cash availability to reduce debt and increase investment income.

(GTIM) Investment Management
Investment management that supports the investment sub-ledger, investment illustration and integrates with government accounting.

(GTLM) Liquidity Management
Provides for the administration of and accounting for all transactions related to investment funds.
What is Government Treasury Management?
Government Treasury Management is the management of the government's cash flows and liquidity, its banking and capital market transactions, and most importantly, the associated risk management using treasury management software.
What are the Benefits of Government Treasury Management?
---
An integrated and unified public sector treasury management solution like the FreeBalance Accountability Suite™ enables a government to effectively harmonize all of its treasury operations across all levels of government, mitigate fiscal risk and maximize spending through effective forecasting. Benefits include:
Cash and Liquidity Management
Predicts cash flow requirements to optimize cash reserves.

Bank Reconciliation
Reconciles ledgers with cash receipts, as well as payments at banks.

Debt Management
Manages all government debt commitments.
Treasury Single Account
Migrates bank accounts to a single account to effectively manage reserves, investments and debt.

Investment Management
Manages all government investments with financial instruments.
Frequently Asked Questions
---
Find answers to commonly asked questions about FreeBalance's Government Treasury Management Solution.
Additional Reading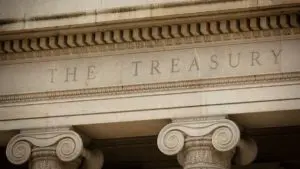 Role of Treasury Management Systems
Government financial management and accounting are different from that of private businesses. The accounting principles and regulatory requirements are unique to governments. For instance, governments have to maintain a high level of transparency and accountability, which requires the use of specialized accounting standards. Private sector ERP systems are not designed to handle these specific requirements and may not provide the necessary features to comply with the government's regulatory and reporting requirements.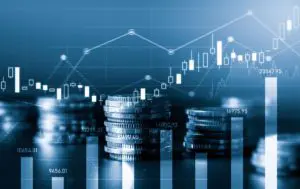 The Benefits of Government Treasury Management
Treasury management refers to the process of managing an organization's financial resources, including its cash, investments, and liabilities. Government Treasury Management is a critical aspect of fiscal governance that helps countries manage their financial resources, support economic growth, and ensure transparency and accountability in public finances. A well-managed treasury system can provide governments with the necessary resources to fund public services and investment in infrastructure, education, and health. This is where the FreeBalance Accountability Suite™ comes into play.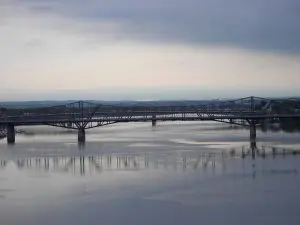 GRP and Public Investment Management
The rising interest in public investment management includes finding better automation and management solutions through the use of government budgeting software such as (GTM) Government Treasury Management software from the FreeBalance Accountability Suite™. 
Want to know more? Please fill out the form below.
---
Contact FreeBalance to learn how we can help improve the effectiveness of your public sector treasury operations.