Civil Service Management
Enables governments to manage the civil service cycle
Civil Service Management Solutions Overview
---
(CSM) Civil Service Management software provides a fully integrated web-based human resource information management and payroll system designed exclusively for government. From recruitment through retirement, Civil Service Management delivers a complete government HR solution. Features include:
Human Resources
Supports civil service reform and management including movement, capacity building, salary planning, performance appraisal and recruitment.
Payroll and Pensions
Supports government rules for payroll and pensions.
Benefits and Self Service
Supports civil service benefits, travel and subsistence, and self-service portals.
Modules
---
(CSM) Civil Service Management is one of the six core product pillars within the FreeBalance Accountability Suite™ and is composed of a number of modules that can be implemented as a standalone or part of a unified solution. The CSM pillar enables governments to manage the entire civil service cycle.
(CSBM) Benefits Management
Supports insurance, bonuses, training payments and loans for civil servants.

(CSCB) Capacity Building and Training
Enhances government capacity by implementing training, capacity building programs, succession planning and pay for performance.

(CSFD) Financial Disclosure
Supports civil servant financial information.

(CSMV) Civil Service Movement
Supports movement of employees through the work cycle.

(CSPA) Civil Service Performance Appraisal
Provides a comprehensive perspective of employee performance history, work plans and development plans.

(CSPL) Civil Service Planning
Provides civil service planning for, budgeting and in-year forecasting for salary expenditure management.

(CSPM) Payment Management
Manages the payment approval process.

(CSPN) Pension Management
Supports all employee retirement plans, with approval dates, status, employee information and benefit plans.

(CSBA) Benefits and Actuary Management New
Supports benefits and services to pension fund members. Integrated with payroll and actuarial valuations.
(CSPR) Payroll
Maintains payroll integrity from linked salary scales, assignments, bonuses and other benefits.

(CSRC) Civil Service Recruitment
Supports all aspects of the internal and external recruitment cycle.

(CSSS) Employee Self-Service
Allows employees full self-service – leave applications, review leave available, submit travel and leave requests.

(CSTA) Time and Attendance
Manages overtime, vacation and shift work.

(CSTM) Talent Management
Gives employees the opportunity to explore multiple career paths.

(CSTS) Travel and Subsistence
Manages employee business trips.

(CSWM) Workforce Management
Provides a central hub for employee information like job description, awards, appraisal scores and disputes.

(CSML) Member Loan Management New
Pension fund loan management. Supports core processes incl. loan application, trigger analysis and protocolization, settlement and release of funds.

(CSAC) Affiliations and Contributions New
Centralized repository of all pension fund income data. Controls contribution collection process and integrated with financial modules to record revenue.
What is Civil Service Management?
Civil service management is crucial to modern government operations and encompasses functions salary and personnel management, resource allocation and analysis. Having the right technology to manage these functions is necessary for government effectiveness. FreeBalance's (CSM) Civil Service Management software offers civil services the ability to transform digitally and modernize their operational processes in order to remain competitive in the changing geopolitical landscape. Human capital management is different in government and commercially available human capital management (HCM) software and human resources information systems (HRIS) rarely provide the full capabilities that governments need. FreeBalance's (CSM) Civil Service Management provides an integrated civil service management solution that supports ongoing civil service reform programs.
Reasons Why Civil Service Management is More Complex Than HR
Payroll rules are more complex in government than the private sector

Salary budget planning is far more important in government than the private sector

Payment management is more complex in government, particularly in emerging economies

Workforce management is more complex in government than the private sector

Government budget management and commitment controls make civil service management more complex than HCM in the private sector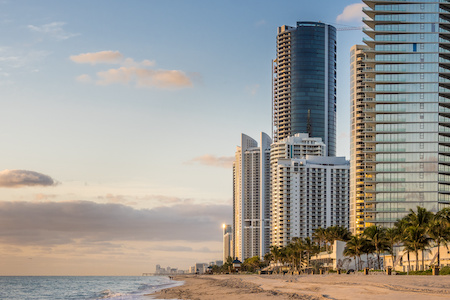 How Does Our Civil Service Management Software Help?
Wage bills are often the largest expenditure in government organizations. Developed country public services expenditures range from 15% to 20% of GDP and ILO data shows that the share of employment by the public sector is even higher in developing countries. Salary budget scrutiny, risk management and spending predictability – what we call Civil Service Management – is therefore critical in government. This is particularly true when newly elected governments revisit civil service salary scales and adapt pension mechanisms, adding to long-term entitlement contingent liabilities.
What Are the Benefits of Civil Service Management?
---
Using government specific civil service software like FreeBalance's (CSM) Civil Service Management modules provide the following features and benefits to the public sector:
Civil Service Workforce Management
Manages recruitment, performance appraisal, dispute management and retentions

Payroll and Pensions
Manages payments to hourly and salary staff, as well as pensions to former civil servants

Salary Planning
Provides the ability to model changes to pay grade, vacancies, and union agreements

Payment and Benefits Management
Manages payment cycle – approvals, EFT, secure cheques and pay vouchers
Position and Establishment Management
Sets the establishment of civil service pay grades and position scales

Civil Service Reform
Improves productivity, effectiveness and professionalism of the civil service

Capacity Management
Increases government capacity via training, capacity building programs, succession planning and pay for performance

Benefits Management
Supports insurance, bonuses and loans for civil servants
Frequently Asked Questions
---
Find answers to commonly asked questions about FreeBalance
FreeBalance's (CSM) Civil Service Management is a fully integrated module of the FreeBalance Accountability Suite™ – a Commercial Off-the-Shelf (COTS) Integrated Financial Management Information System (IFMIS). FreeBalance Civil Service Management can easily be configured to seamlessly interoperate with existing government information systems.
(CSM) Civil Service Management is powered by the FreeBalance Accountability Platform™ which provides workflow, access control and embedded validation rules. Core adaptive workflow capabilities accelerate implementation while enabling effortless customization of approvals, information interchange, and process routing rules that conform to government and statutory regulations.
FreeBalance's (CSM) Civil Service Management software offers a sustainable government HR solution that offers lower total cost of ownership, faster implementation time and flexible configuration options.
FreeBalance's (CSM) Civil Service Management software works by ensuring the highest levels of efficiency, skill, and expertise within government-run organizations as civil servants are at the forefront of improving citizen service delivery.
Generic Human Resource Management Information Systems (HRMIS) do not meet government requirements such as salary budgeting and complex payment management methods. That is why FreeBalance developed the (CSM) Civil Service Management modules to completely integrate with the entire civil service and budget lifecycles.
(CSM) Civil Service Management is a fully integrated, comprehensive, web-based human resource management and payroll system designed exclusively for governments. This enables rapid implementation to conform to requirements across all levels of government.
The benefits of FreeBalance's (CSM) Civil Service Management software include:
The ability to optimize civil service administration with automated workflows that channels the synergies of web simplicity and intelligent task fulfillment automation.

Integrated payroll and pension control that enables effective management in centralized and decentralized government models. Commonly accessible human resource and payroll data provides consistent data quality, transparency and reporting accuracy.

FreeBalance's (CSM) Civil Service Management system unlocks workforce potential by enabling governments to easily align employee goals with succession planning and design targeted training and effective development programs which address identified skill diversity gaps.
Governments introduce civil service reform programs to improve economic outcomes. This is done by aligning performance goals with budget execution and civil service management systems. Governments continuously adapt public service to meet the demands of citizens. This involves changing or implementing policies, regulations and services. However, these efforts are only sustainable when standardized processes and effective controls are applied and enforced – and this requires civil service management software to support and automate processes and controls.
Traditional human resource management information systems require proprietary software coding to support reform changes. This approach increases implementation timelines and introduces product support challenges.
Government reform is ongoing, requiring frequent changes to support new policies and procedures. The progressive activation capabilities of the FreeBalance (CSM) Civil Service Management system simplifies adapting to civil service reform. The system can easily be reconfigured to reflect changes in policy and regulation without software development costs.
Global economic factors have underscored the importance of prudent public financial management discipline. Efforts to address the impacts of ineffective service delivery, inefficient public service processes and workforce constraints are a strategic imperative for all governments around the world. Government good practices include performance driven public service reform programs. These programs improve the effectiveness of citizen services through effective capacity and talent management initiatives.
Civil service reform involves making changes to the structures and processes of government in order to improve efficiency and deliver better outcomes for citizens. Pragmatic efforts are required to define and execute budget driven strategies that align performance with development goals drive economic growth. In addition, performance measures require constant monitoring and evaluation to allow for responsive adjustments and realignment.
Civil service reform is often part of a digital transformation program such as the implementation of Integrated Financial Management Information Systems (IFMIS) which is aimed at ensuring good governance across all departments in a government. Through meaningful reform that is led by strong institutional frameworks, governments can deliver better quality services at lower costs while improving standards of accountability.
Effective civil service management leads to improved public services, reduced bureaucracy, better representation of citizens' interests, and the effective use of resources. The implementation of software such as FreeBalance's (CSM) Civil Service Management system helps governments to achieve these aims. By automating routine tasks, civil service management software empowers civil servants to focus on higher value tasks, monitor service delivery performance and make adjustments as required.
The implementation of a civil service management system facilitates greater organizational efficiency within the public sector. It establishes an effective framework which ensures alignment of objectives, improved performance and accountability. Furthermore, it provides a reliable resource for continually adapting to changing needs and circumstances. Systems such as FreeBalance's (CSM) Civil Service Management are fully integrated with the government's budgeting and financial systems which allows stakeholders to track budgets in real time which improves transparency and efficiency. This ultimately serves to increase the success of government initiatives while improving current and future public services.
Embracing a civil service management system can provide significant advantages to governments, citizens and other stakeholders alike.
Talent management practices are adjusting to integrate capacity planning, leadership training and incentive programs to create a high-performance culture. This culture meets the diverse skills and qualifications required to modernize governments. These transformative initiatives make the civil service a career of choice. Civil Service Management departments cannot achieve these results without software designed specifically for governments as they require integrated systems to action employment evaluation assessments, onboarding, payroll, and pension management – in particular, salary budget forecasting.
Unlike traditional HR systems that require custom software coding to conform to government requirements, FreeBalance's (CSM) Civil Service Management software by default includes comprehensive salary budgeting features, support for all government payment methods and provides flexible salary scales.
(CSM) Civil Service Management addresses HR requirements that support civil servant driven career planning and HR driven succession planning. It allows users to easily identify position vacancies and drill down to identify qualified candidates that take into account position requirements with candidate skills competencies and career goals. Effective analysis features allow HR to factor diversity quotas with award decisions.
The (CSM) Civil Service Management self service features facilitate career planning from multiple perspectives. Users develop career plans and gain immediate insight into the skills required for advancement and access to information to obtain the required training and development.
Managers are provided extensive planning, scheduling and career plan evaluation features to monitor plan effectiveness.
Governments advance capacity with training and development programs. Effective programs align knowledge transfer and leadership development with government goals factoring the positions, skills and qualifications necessary to achieve them.
The (CSM) Civil Service Management system from FreeBalance presents comprehensive training management features that allow HR to maintain a catalogue of available training, course availability, schedules, course capacity, skills gained and costs. In addition, individual, team and organization skills assessment features enable HR to identify and recommend specific training to achieve government goals.
The (CSM) Civil Service Management self service features allow civil servants to easily action career planning through the online identification of programs that qualify them for advancement. Civil servant self service also facilitates course registration and provides insight into course availability. And the workflow enables HR to control the enrolment process by reviewing registration requests and verifying budget prior to approval.
Government HR departments are charged with the responsibility of applying budgets in a manner that develops a workforce that is capable of effectively supporting the services offered to citizens and achieving economic development goals.
Effective salary management takes into account budget capacity across all levels of government. By adapting processes to enforce budget controls, (CSM) Civil Service Management prevents over-hiring and allows governments to operate within mandated budget constraints.
Government good practices recommend that HR teams should factor budgetary impact for all programs and activities. The (CSM) Civil Service Management system provides native salary forecasting capabilities which enable HR to adapt to forecasted budget surpluses and deficits. And the comprehensive analysis features enable HR to monitor the performance of budget expenditures. (CSM) Civil Service Management provides comprehensive salary budget to actuals comparisons.
Another aspect of salary management is the tracking of salary expenditures. (CSM) Civil Service Management provides budget controls and IFMIS integration features to manage the accrual of civil servant salary and leave.
FreeBalance's civil service management system also features flexible benefits and deduction management functionality capable of supporting the unique requirements of emerging nations.
The (CSPR) Payroll module of the (CSM) Civil Service Management system is directly related to civil service time and attendance records. Many government agencies provide hourly and seasonal employment. This means that auditable systems are required to track and validate time and attendance details.
FreeBalance's (CSM) Civil Service Management system integrates time and attendance with payment management. Administrators can define work schedules for assignment to employees. Administrators can also detail overtime, vacation, shift work and link the appropriate codes.
Many government organizations utilize time tracking systems such as digital clocks to track work time and attendance. Support is also provided for user entered time sheets. This allows employees or managerial staff to input time and attendance details.
FreeBalance accesses attendance details from both sources and presents the relevant information for manager review and approval before transferring details for payroll processing.
Public sector requirements for salary modeling are more sophisticated than private sector requirements. Public sector salary models have complex salary scales and bonus structures. Generic human resource management systems cannot support public sector salary models without extensive customization.
Many governments have collective agreements that undergo negotiation. HR must be responsive to changes while being sensitive to budget constraints.
FreeBalance's (CSM) Civil Service Management software offers default support for all public sector salary and bonus models. These models are utilized to enable human resource departments to build what-if scenarios to better understand the impact of collective agreement changes. Detailed salary model aware calculations and forecasting allow civil service management teams to plan for the impact of any change in policy or capacity.
FreeBalance's (CSM) Civil Service Management software offers comprehensive recruitment features to support the entire internal and external recruitment cycle including citizen self service. It equips HR with premium insight and supportive features to attract and reward the best performing civil servants or best qualified citizens.
Government eRecruitment features allow HR to post vacancies online for civil servant or citizen consideration. HR can easily analyze the set of applicants to identify best suited candidates. Simple to use interview scheduling and management features expedite the candidate evaluation and selection process. Linked salary scales enable HR to rapidly onboard citizen candidates and manage civil servant transfers.
Retirements, Dismissals, Discipline and Disputes
(CSM) Civil Service Management also includes support to manage civil servant retirement and related pension, payroll and succession planning requirements as well as the implementation of dispute resolution and disciplinary action processes to create a professional civil service that complies with government rules.
Additional Reading
Differences Between Civil Service Management and Human Resources in the Private Sector
This blog discusses the key differences between civil service management and human resources in the private sector, including the importance of budget planning, payment management and commitment control. It also explains why private sector HR solutions may be inappropriate for civil service management and outlines considerations for success in both the public and private sectors.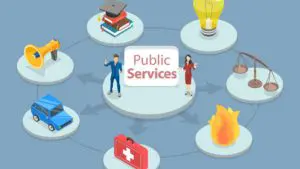 Civil Service Management – What Works and What Doesn't?
In any organization, there will always be areas that management can improve upon. The civil service is no different – over the years, various systems have been implemented around the world in an attempt to improve efficiency. But what works and what doesn't? In this blog post, we'll take a look at some of the successes and failures of civil service management, in order to help governments choose the best system for their needs.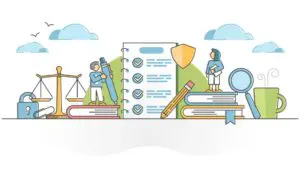 Getting Civil Service Reform Right
Civil service reform has emerged as one of the most important modern facets of achieving this goal - enabling governments to streamline their civil service, shift strategic focus, attract experienced personnel and provide services more efficiently.
Want to know more? Please fill out the form below.
---
Contact FreeBalance to learn how we can help accelerate PFM reform in your country.