The COVID-19 pandemic demonstrated digital government effectiveness in many countries as well as the clear need for digital transformation in many other countries. The Government of Trinidad and Tobago (GoTT), one of FreeBalance's newest customers, recognized this need and announced an ambitious digital transformation plan.
The newly created Ministry for Digital Transformation is focused on delivering digital government, digital society and digital economy outputs that will enhance Trinidad and Tobago's global competitiveness, improve citizen wellbeing and boost governance efficiencies. The recent launch of a Government Resource Planning (GRP) system, the FreeBalance Accountability Suite™, within the Ministry of Finance of the GoTT is one such initiative.
Tech Hub Islands Summit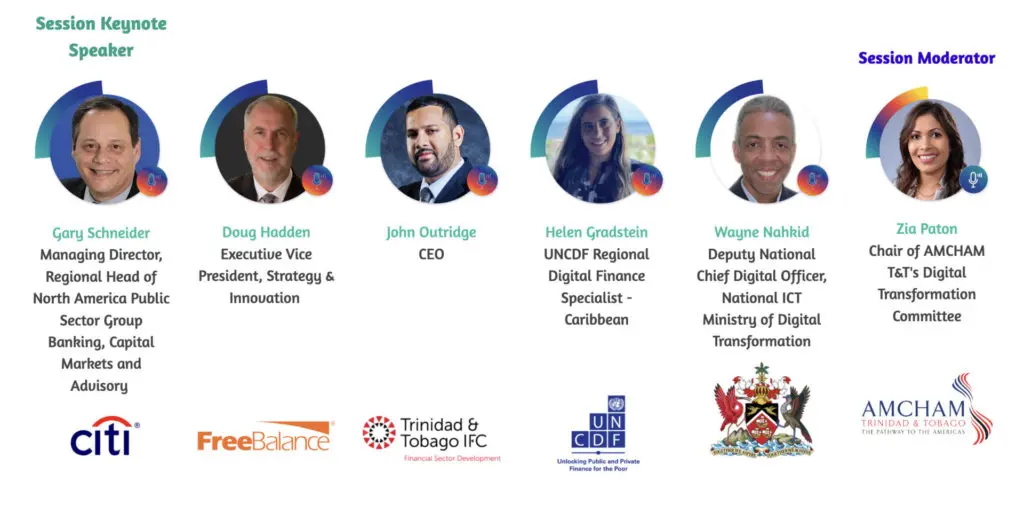 The Tech Hub Islands Summit hosted by the American Chamber of Commerce in Trinidad and Tobago (AMCHAM T&T) was attended by everyone from startups and multinationals to government agencies and investors. Much of the event was focused on fostering broader collaboration between all stakeholders in order to ensure the success of the Government of Trinidad and Tobago's digital transformation initiatives.
Doug Hadden, FreeBalance's Executive Vice President, Strategy and Innovation was invited to speak and reported back that there was great interest in government digital transformation with many excellent questions and lots of engagement.
Key Lessons on Government Digital Transformation
Topics