Why have so few countries succeeded in raising development?
Clayton Christensen, Efosa Ojomo, and Karen Dillon have joined the development debate with the Prosperity Paradox: How Innovation Can Lift Nations Out Of Poverty. Christensen is well-known as a Harvard Business School professor and his theory of business innovation first described in The Innovator's Dilemma.
The authors join other critiques of country development orthodoxy including William Easterly, Dambisa Moyo, Matt Andrews, Lant Pritchett and Michael Woolcock. Many experts have privately shared concerns about traditional practices. Many of our customers have expressed frustration with donor practices. So, it's high time for analysis from a different source that has credibility from innovation domain.
This book is particularly instructive to those with limited knowledge of the development domain thanks to an articulate and breezy style. The extensive chapter endnotes are particularly instructive those those with domain knowledge enabling deeper research. The combined use of anecdotes and selected statistics assists the narrative, but I couldn't help thinking that there were analytical gaps. Many of the anecdotes have been used before and seem to have taken on a life of their own.

What is prosperity?
It has become clear that GDP is a poor measurement of country development. And, GDP growth often results in very negative societal impacts. And, as we found out at the annual H-20 conferences, GDP is only loosely associated with citizen perceptions of happiness and wellbeing.

The authors define " 'prosperity' as the process by which more and more people  in a region improve their economic, social, and political well-being". This includes much of our framework for smart and balanced prosperity that includes citizen wellbeing, sustainable development, and good governance.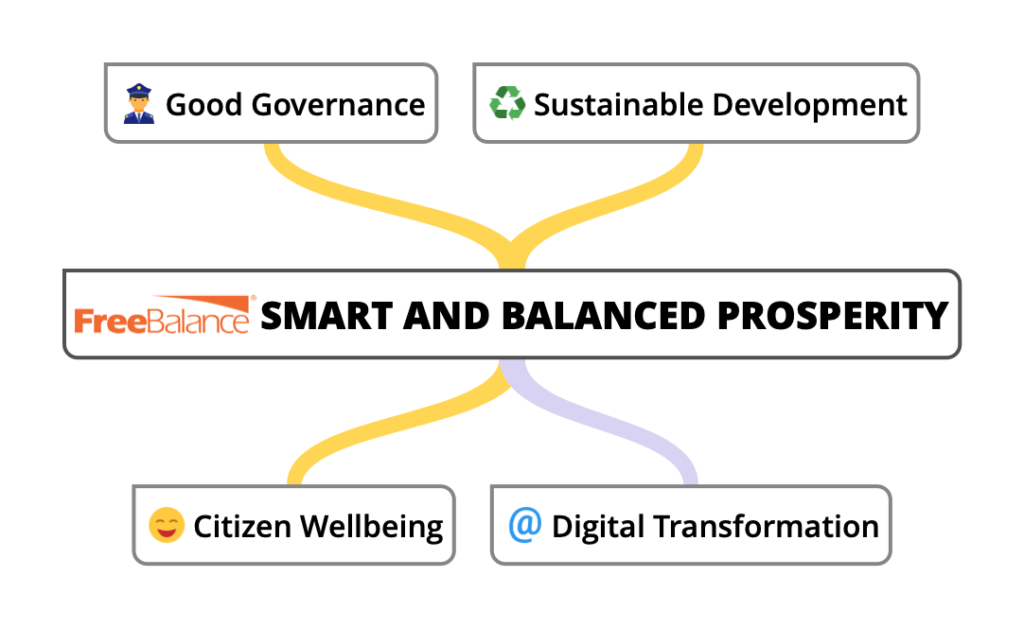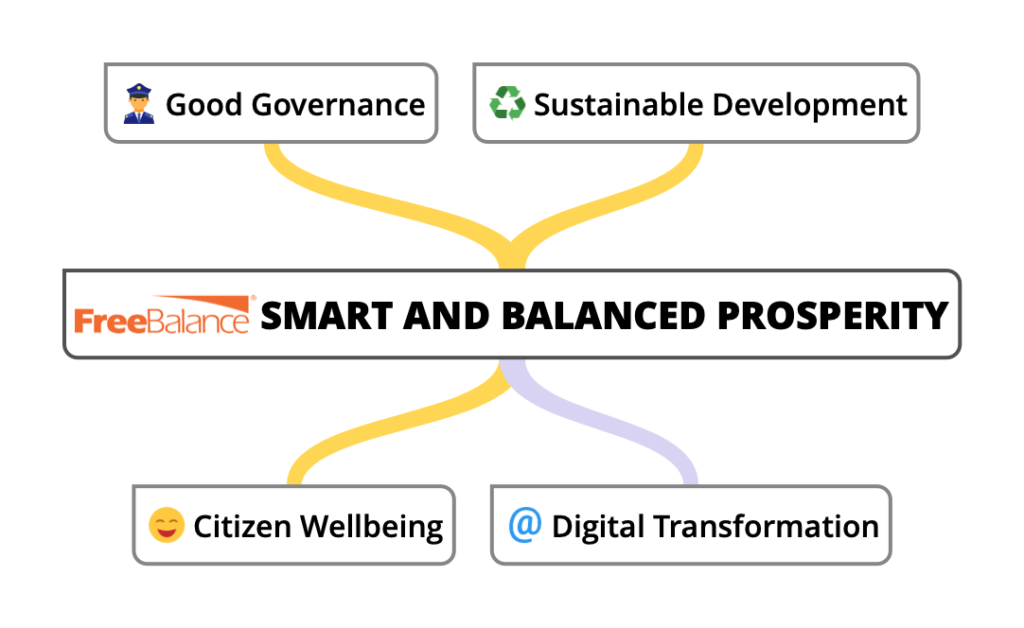 The Legatum Prosperity Index and the World Happiness Report both seek to measure prosperity and wellbeing beyond GDP,
What is this prosperity argument?
Innovation is "a change in the processes by which an organizations transforms labor, capital,  materials, and information into products and services of greater value"
Innovation is key to prosperity: An enabling environment of market-creating innovation will increase capital investment that builds a private sector generates jobs and wellbeing that creates the conditions for pressure to improve government effectiveness

Assessment: this notion of innovation is the weakest argument in the book because it's very difficult to conceive how the dots are connected given human capital limitations, and the lack of available financing in many countries – notion that "every nation has the potential for extraordinary growth within it" is more aspiration than plan – the OECD innovation definition may be a more useful framework

Infrastructure, infrastructure, infrastructure: The authors point out that physical and digital infrastructure is needed in the enabling environment even though donors predominantly fund social services and technical assistance where the "value of an infrastructure is inextricably linked to the value it stores or distributes. The value being stored or distributed must justify-and ultimately contribute to-the cost of construction and maintenance of the infrastructure"

Assessment: this is particularly useful to understand investment sequencing by countries and how to set national development priorities

Prosperity is about dignity: "Jobs give people dignity and build self-esteem. Jobs enable people to provide for themselves and their families. Research has repeatedly told us that people who are employed have less time (or inclination) to engage in crime."

Assessment: Inclusive growth develops middle classes that pulls in governance changes and creates the confidence necessary to think about the future
What is the development argument?
"An institution is really a reflection of the culture, or a pattern of behaviour that has been codified. When one observes the culture of a country and tries to push a institution that does not alight with the culture, it will be very difficult to sustain"
Push Country Development
Pull Country Development

Externally-driven

by international institutions that often do not align with country priorities

Mimicry of reforms

that worked elsewhere but will not work in many circumstances

Best-practices

concept used even when practices are not appropriate in the circumstances, or have general agreement among experts

Broad sets of interventions

with limited impact because of underfunding, poor coordination, and executed out of sequence

Traditional

risk-averse approaches that result in incremental improvements at best

Internally-driven

by country priorities that mobilize development partner initiatives and private sector investments

Country context

considered for reforms including leveraging social conventions and scaling what works

Good-practices

concept used to sequence reform, with appropriate governance mechanism for level of development

Focused set of coordinated interventions

in sequence that are effectively funded to produce desired outcomes

Modern

agile approaches to experiment, learn, and scale to achieve significant results
Push vs. Pull Development: Countries like the United States in the 18th and 19th centuries, and South Korea in the 2oth century rose through national conditions and policies, so orthodox Washington Consensus push approaches to state-building should be put in question

Assessment: There have been too many waves of mimicking what worked elsewhere in country development combined with poor coordination among international donors

Culture is critical: The authors observe that "culture is a way of working together toward common goals that have been followed so frequently and so successfully that people don't even think about trying to do this another way. If a culture has formed, people will automatically do what they need to do to be successful"

Assessment: This observation addresses what development practitioners call "country context" to show how cultural practices can change, such as corrupt practices

Corruption is not the problem, it's the solution: The observations that "corruption is about 'hiring' the most expedient solutions for what seems to be, in the moment, the greatest good of the options available" and that "people "hire" corruption to progress, costs (i.e. underpaid police officers), make best decision for self in the circumstances" are particularly interesting and controversial

Assessment: Developing nations are often vilified for corruption as if citizens deserve poverty when many advanced countries experience significant corruption in the recent past, where the authors' observation that "development often precedes

 

successful anticorruption programs, not the other way around" is particularly useful when considering governance reform

Laws are not enough: The authors assert that "there's a fundamental mismatch between the efforts to 'import' institutional underpinnings – such as forms of governance"

Assessment: this is yet another form of mimicry where governments can have the best laws but the poorest practices
What are the public policy insights?
Governments with development aspirations, especially those who look to move into higher income status should consider:
Country-led development through national development strategies linked to citizen objectives
Focused public investments that are sequenced and integrated
Governance reform improvements over time in step with development improvements
Focus on infrastructure investment tied to agricultural and industrial needs
Less of a focus on regulatory liberalization, more on reducing investment risk
Use of prosperity and wellbeing outcome measures rather than GDP
Topics