Governments are about innovation
"Governments will always play a huge part in solving big problems. They set public policy and are uniquely able to provide the resources to make sure solutions reach everyone who needs them. They also fund basic research, which is a crucial component of the innovation that improves life for everyone" – Bill Gates
The modern finance ministry enabled through government innovation was the theme of the recent FreeBalance International Steering Committee (FISC). Senior public servants, nominated by their governments, attend FISC to share governance lessons. As the old joke goes, "innovation is one of those subjects, like the weather: everyone talks about it, but no one does anything about." We found that many of our government customers are doing something about innovation.



Modernization, innovation and technology leapfrog
We introduced the OECD model of innovation to foster FISC discussions. FISC attendees learned about innovation categories, centres of excellence, and diagnostic frameworks used in peer countries. We talked about country constraints because conventional wisdom suggests that only advanced countries can afford innovation. The lesson from countries like Estonia, the UAE and Singapore is that smaller nations have innovation advantages. Constraints often simplify the search for innovative solutions.
OECD Model of Innovation
Government and country innovation is dependent on infrastructure. As Clayton Christensen, Efosa Ojomo, and Karen Dillon point out in The Prosperity Paradox, the majority of aid to developing countries has been for institutional reform yet infrastructure is more effective in supporting growth. "What if, instead of trying to fix the visible signs of poverty, we focused on creating lasting prosperity? This may require a counter-intuitive approach, but one that will cause you to see opportunities where you might least expect them"…"for example, just 18.2 percent of Official Development Assistance goes towards 'economic infrastructure" projects, while the bulk funds education, health, social infrastructure,  and other conventional projects".

The UN described the importance of infrastructure to achieve  the Sustainable Development Goals (SDGs): Investments in infrastructure – transport, irrigation, energy and information and communication technology – are crucial to achieving sustainable development and empowering communities in many countries. It has long been recognized that growth in productivity and incomes, and improvements in health and education outcomes require investment in infrastructure.

Other lessons from practitioners and FreeBalance subject matter experts included:
Modernizing information systems from "systems of record" to "systems of engagement", "systems of intelligence", and "systems of innovation" is rarely linear where governments can make technology leapfrogs to achieve important goals
Integration of information systems is required to enable "systems of engagement" and "systems of intelligence" to overcome governance gaps

New technologies like

Blockchain

 and 

Robotic Process Automation

can be distractions if not aligned to solving real problems

Some attendee governments have created modernization and reform organizations and innovation hubs – one country has an innovation hub in partnership with a private bank to enable government innovation, startup innovation, and startup funding
There are many opportunities in some countries to eliminate manual time-consuming practices that will also enable further decentralization of routine processes so that Finance Ministries focus on high value policy advice and financial scenario management and forecasting
Public Expenditure and Financial Accountability (PEFA) assessments remain useful, although most of the criteria reflect traditional Finance Ministries, with PEFA 2016 framework more useful, particularly with the addition of public investment management
Capacity building, organizational change management and government innovation
Government digital transformation and innovation is more transformation than digital, more evolution than revolution. More, as one of our services Vice Presidents point out, it's about PEOPLE. Unused cool technology is as bad as no technology.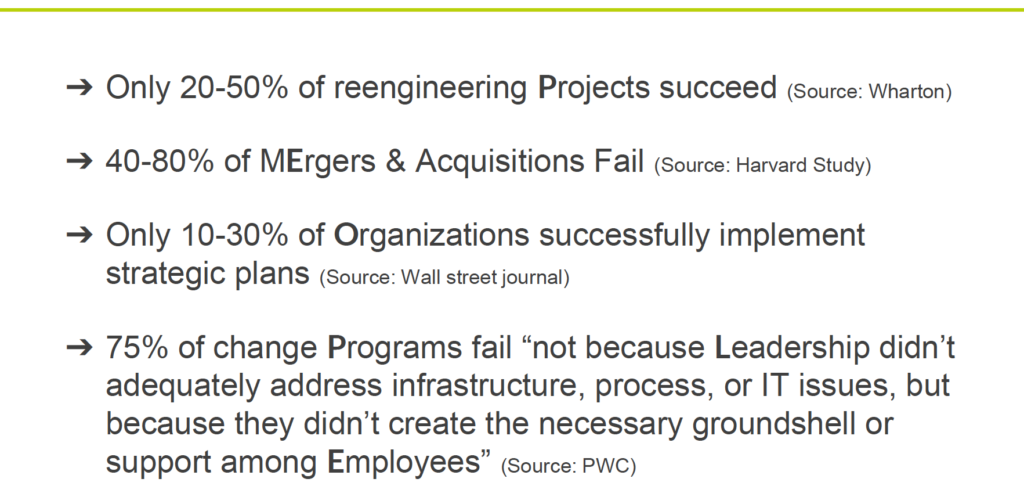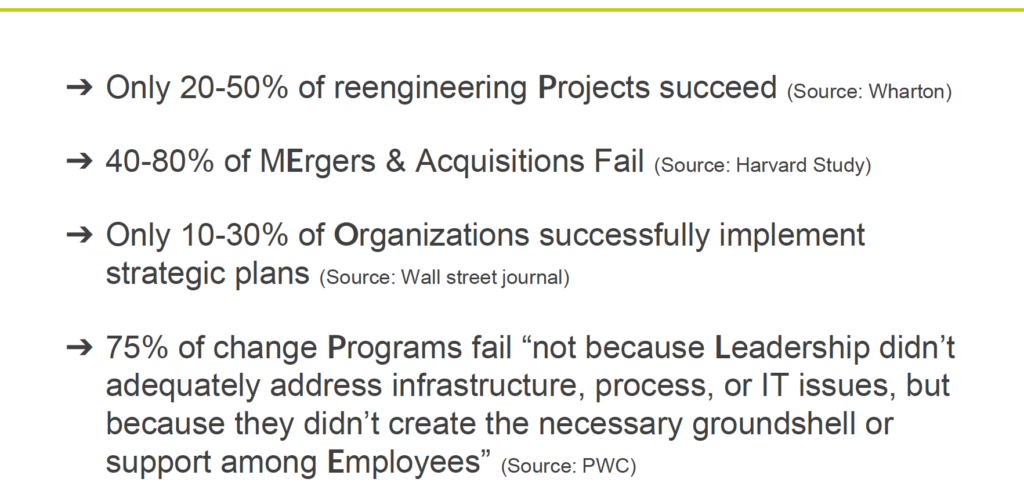 Organizational change management government lessons learned included:
Change is lead by change agents, people who exert leadership where senior leaders create the enabling environment for change

Governments need a vision, or manifesto, to embark on digital transformation and government innovation to demonstrate leadership commitments

Never ruin a perfectly good crisis because it is the crisis that will demonstrate the need for change

Change management requires understanding problems in depth rather than solutions in search of problems

The

5 Whys

is an excellent way to get to the source of problems, is integral with the

PDIA technique that also includes organizational change management and communications planning
Compelling reasons for change need to be developed, including why the change is good for the governments
Public servants also need to understand "what's in it for them"

There is significant change resistance in technology and automation projects because of concerns about losing jobs, so change needs to be put in perspective of how jobs will be enriched 

Incentives for the use of new technology and for sharing information across government ministries might be necessary in some circumstances

Digital technology modernization change readiness requirements includes bandwidth, access to devices, cultural openness, privacy, and capacity

Change is often slow at first, with persistence in communications and feedback with affected public servants leading to an adoption

 inflection point where scale is achieved

Capacity building lessons learned included:
Capacity building in government is much more about talent management than training

There is often a conundrum in government: "train public servants and they leave, do not train public servants and they stay", so talent management programs are necessary to sustain capacity building
Governments can assist public servants in attaining advanced degrees and certifications

Public servants often expect to get salary increases when given training, but this and other incentives, such as promotions, may be necessary to build and retain public service talent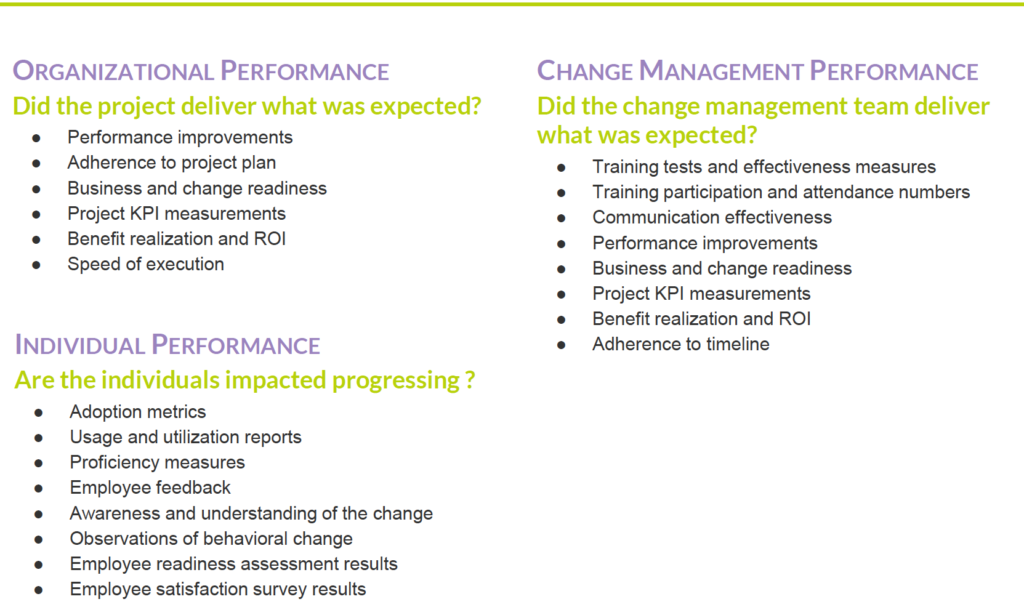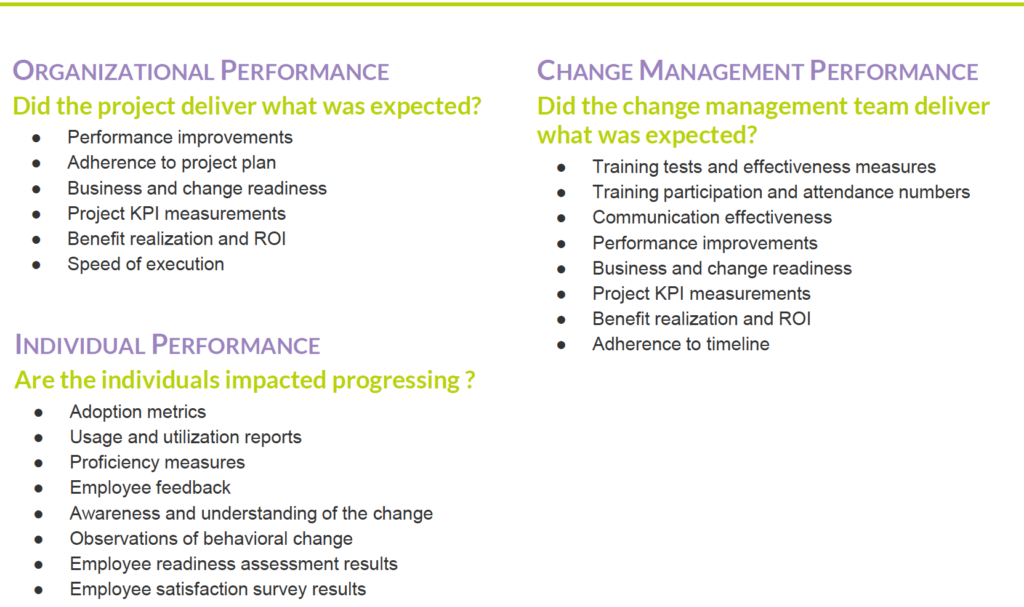 Design thinking, innovation and core technologies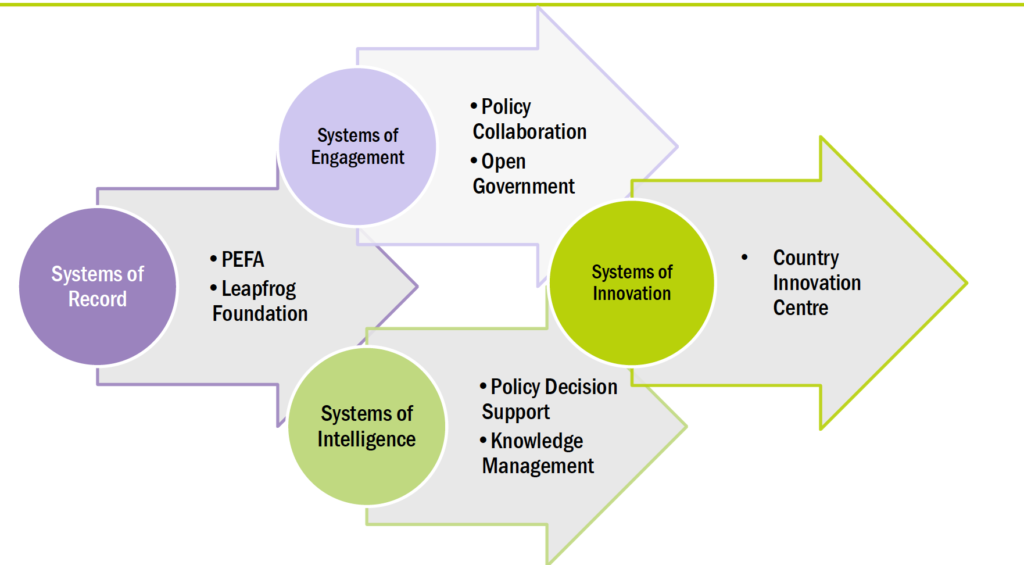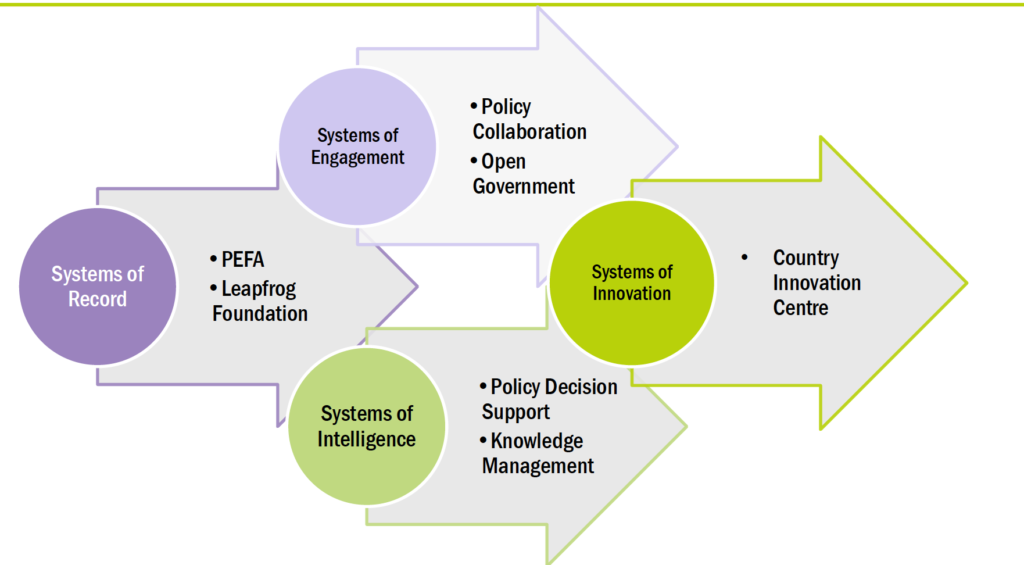 Government digital transformation and the modern finance ministry is supported by information systems. These information systems are:
Systems of Record: core information systems that are government-centric,  storing tombstone information, transactions, and, ideally, providing the "single version of the truth"
Systems of Engagement: information systems designed for two-way communications within government, and with citizens, businesses, and other stakeholders
Systems of Intelligence: information systems designed to make sense of information flow
Systems of Innovation: information systems designed for breakthrough governance improvements
FISC attendees discussed methods to leverage these systems including leveraging:
PEFA diagnostics for system improvements using automation to overcome some financial management weaknesses
Unused functionality in information systems to progressively activate more advanced functions in line with improved capacity
Back-office systems of record to enable open government such as transparency portals
Collaborative technologies integrated with financial systems to facilitate policy development within government
Comprehensive access to financial information to support decision-making
Integration of financial and knowledge management systems to build government capacity
Country innovation centres to improve civil society engagement, open government, and use of advanced technologies for decision-makers
https://freebalance.com/government-digital-transformation/government-digital-transformation-from-systems-of-record-to-systems-of-innovation/
Innovation is more than technology:
Practice changes to management by exception, and use of defaults based on available information support a risk-based approach where finance ministries focus on what is material

The transformation of processes that mimic manual financial management to those that leverage digital contributes to modernization

Innovation, itself, is a process of experimentation, where PDIA and Design Thinking can provide breakthroughs
Technology gaps can limit innovation outcomes. Isolated and obsolete systems with different code languages and platforms make communication and information consolidation among information systems very difficult, limiting the ability to support systems of engagement and systems of intelligence.
Topics