Overview
Is your public institution struggling with financial management? Are you looking for a comprehensive and practical course to help your employees to successfully manage the finances of your government Ministry, Department or Agency?
Based on the book, Financial Management and Accounting in the Public Sector, this course provides participants with the necessary skills and knowledge to successfully manage the finances of a government ministry or other public sector organization.
Most importantly, this self-paced, online course is highly practical, allowing participants to adapt the principles learned to their own specific context.
With this course, your institution will be well on its way to effective and efficient financial management!
Course Objectives
Understand the public finance management cycle
Manage a budget for a project, service or organization
Understand the sources of funding available to governments and their relative strengths and weaknesses
Understand the importance of creating value for money and how to measure it
Know when it makes sense to involve a partner in the delivery of a project or service, and how to get the best from the partner
Know how to evaluate investments and projects
Course Content
The context of managing public money
The public financial management cycle
Public sector budgeting
Taxation and other sources of income
Budget execution
Preventing fraud and corruption
Introduction to costing
Project appraisal
Public sector procurement
Public-private partnerships
Measuring performance and value for money
Financial reporting and accountability
Target Audience
Finance professionals, managers and elected officials in government ministries, local governments, hospitals, schools, police forces, or any other publicly-funded organization. People working in the private sector considering a move into the public sector.
| | |
| --- | --- |
| Dates | On Demand |
| Length | 20–25 hours |
| Pace | Self Paced |
| Fees | $500 (Introductory Price) |
| Language | English |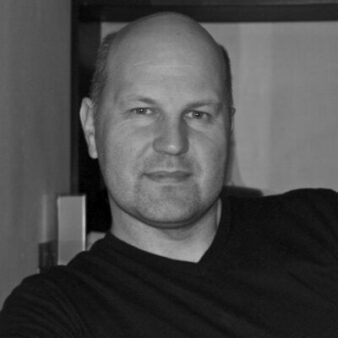 Instructor
Gary Bandy
Gary is a chartered public finance accountant whose career in local government finance culminated with three years as Director of Financial Services at Doncaster Metropolitan Borough Council. Since becoming an independent public financial management consultant in 2005, he has advised organizations in the charity sector, education, policing, local government and the private sector. He has particular expertise in outsourcing by public bodies.
Financial Modelling in the Public Sector
Spreadsheet software has transformed the work done by accountants in many ways and makes it possible to build complicated financial models for evaluating real world situations.
ICGFM Foundation Course in Public Financial Management
This Public Financial Management (PFM) course offers an eLearning experience developed by PFM professionals with decades of experience in more countries than we can mention.
ACCA Certificate in Public Financial Management (Cert PFM)
The ACCA Certificate in Public Financial Management will transform the finance capabilities of your organization