Enterprise software customers know all about the mystery of the product roadmap. The anticipation of learning whether your vendor will provide needed new features or something interesting. The suspense in enhanced thanks to the secretive process of creating the roadmap, followed by the big reveal at the annual vendor conference. That's the conference where you pay thousands of dollars to get cornered by zealous salespeople just for the privilege of witnessing vendor executives strutting on stage.
Don't you think that this is a vendor-centric approach? Could there be a better way?
We've tried a different way altogether. We reasoned that we could get more effective direction on our product roadmap directly from customers. We're at our annual FreeBalance International Steering Committee (FISC) conference in Miami this week. FreeBalance customers from 12 governments around the world vote on the FreeBalance product roadmap, as seen above.
This method appears to be a customer-centric outlier. Customers able to change product direction. It can lead to confusion because many prospective government clients have the expectation that our roadmap is laid out 5 or 10 years in advance. That presumes that any vendor has amazing prescient powers. It also presumes that vendor experts know far more than customers. (As it turns out, we can show our 2 year roadmap with the proviso that it's likely to change within a year based on FISC votes. And, our long-term roadmap is basically everything in Government Resource Planning!)
It was gratifying to find many items that we thought might be popular ending up with low votes. That goes to show you that expert product managers may not be so expert. (Including me.)
We had executed on many of the key 2016 roadmap items. My colleagues and I are tallying up the new votes to see what's next for us.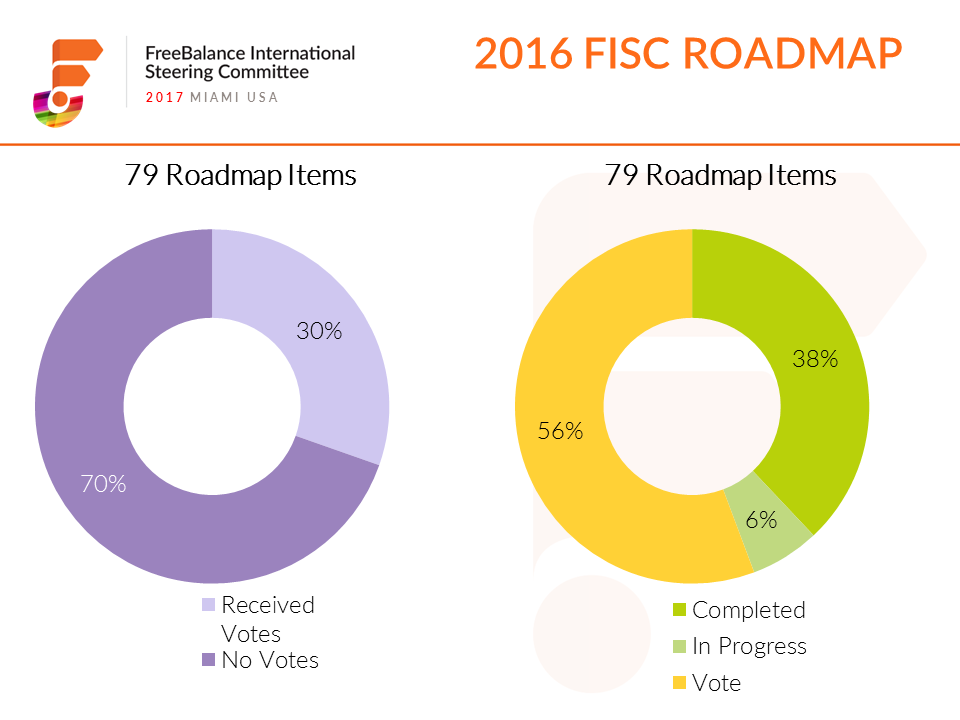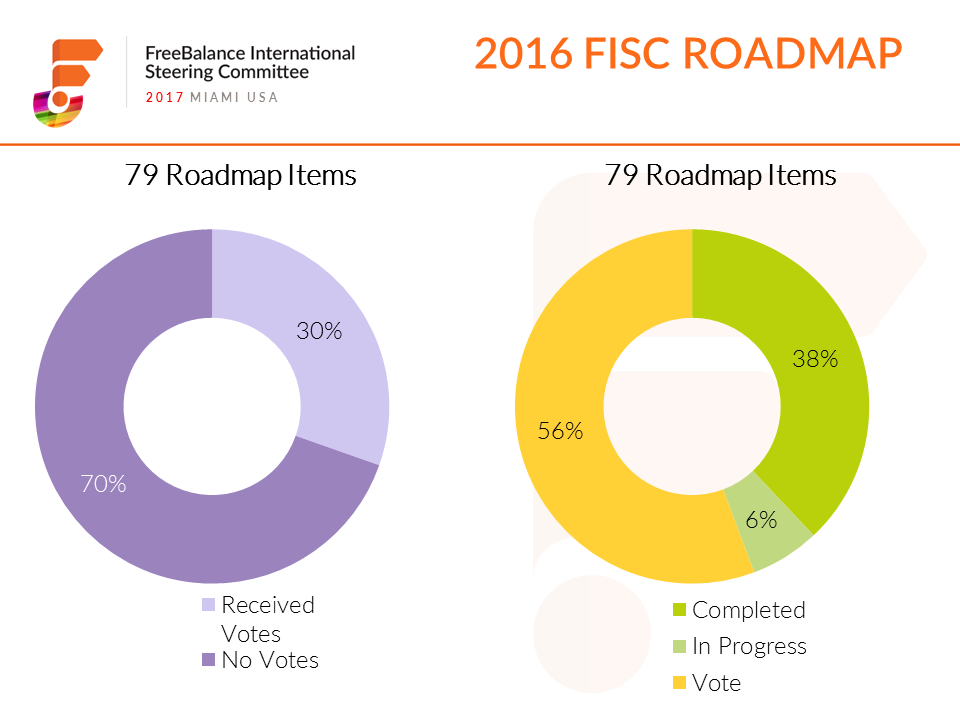 FISC is interesting because of the focus on relevant new technology and ideas for improving the management of public finances. It's a forum to discuss ideas and lessons among government professionals. And, we learn a lot. Some practices that could help other enterprise software companies include:
Direct access to executives, like myself, for 4 days
No salespeople, and no selling or pressure
Brutal honesty and feedback encouraged
Attendance paid for from maintenance fees
The outcomes of this approach is a better understanding of the real customer context to build better products and offer more effective services.
We'll be assembling our #FISC2017 tweets and providing more information on lessons learned from this year's theme of happiness and wellbeing in public policy.
Topics