In any organization, there will always be areas that management can improve upon. The civil service is no different – over the years, various systems have been implemented around the world in an attempt to improve efficiency. But what works and what doesn't? In this blog post, we'll take a look at some of the successes and failures of civil service management, in order to help governments choose the best system for their needs.
What is Civil Service Management?
Civil service management technology is crucial to modern government operations. FreeBalance's (CSM) Civil Service Management software offers civil services the ability to transform digitally, providing a platform for civil service salary and personnel management, resource allocation and analysis, among many other possibilities. With this Government Resource Planning (GRP) solution, civil services are able to modernize their operational processes in order to remain competitive in the changing geopolitical landscape. FreeBalance's (CSM) Civil Service Management provides an integrated civil service management solution that supports ongoing civil service reform programs.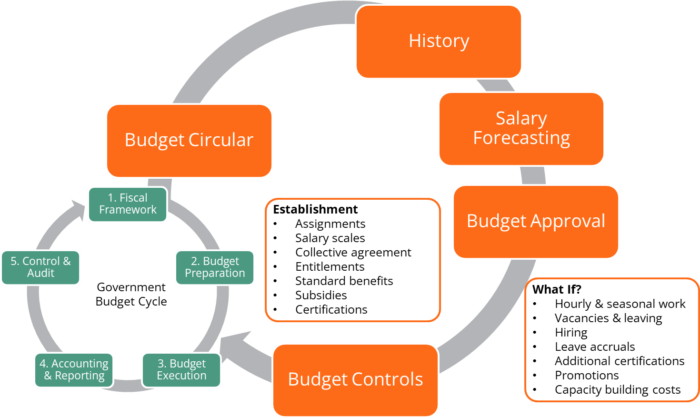 Why Traditional HR Systems Don't Work in the Civil Service
Traditional HR systems are often not suitable for use in civil service settings as they do not adequately accommodate the specific needs of government. Payroll rules in government are far more complex than in the private sector due to extensive salary rules, budget planning and payment regulations. Governments also have far greater commitment controls meaning an Human Capital Management system needs to take into account multiple layers of complexity. The need for workforce management too is similarly much more intricate within government with public-service regulations and agreements applying differently when compared to those found in other sectors.
Example of HRIS Failures in Government
The failure of the Phoenix Pay System and the scandal that followed highlighted many of the issues associated with implementing traditional ERP systems in government. This is a prime example of how, when not implemented correctly, civil service management systems can have wide-reaching issues ranging from monetary losses to wasted time, as well as strain on employee morale and trust. More than a quarter of public servants in Canada had pay errors and some even went months without receiving salaries as the system has "repeatedly gone haywire" as the New York Times reported. The total cost to overcome the ERP problems may have cost as much as C$2.6 billion.
How to Improve Civil Service Management
Improved civil service management is key for any government. Wage bills often take the highest percentage of expenditure out of the budget, and this is especially true in developing countries. Salary budget scrutiny, risk management and spending predictability – what we call Civil Service Management – is therefore critical in government. This is particularly true when newly elected governments revisit civil service salary scales and adapt pension mechanisms, adding to long-term entitlement contingent liabilities.

Effective civil service management leads to improved public services, reduced bureaucracy, better representation of citizens' interests, and the effective use of resources. The implementation of software such as FreeBalance's (CSM) Civil Service Management system helps governments to achieve these aims. By automating routine tasks, civil service management software empowers civil servants to focus on higher value tasks, monitor service delivery performance and make adjustments as required.
Civil Service Management System Implementation
The implementation of a civil service management system facilitates greater organizational efficiency within the public sector. It establishes an effective framework which ensures alignment of objectives, improved performance and accountability. Furthermore, it provides a reliable resource for continually adapting to changing needs and circumstances.
Systems such as FreeBalance's (CSM) Civil Service Management are fully integrated with the government's budgeting and financial systems which allows stakeholders to track budgets in real time which improves transparency and efficiency. This ultimately serves to increase the success of government initiatives while improving current and future public services.
Embracing a civil service management system can provide significant advantages to governments, citizens and other stakeholders alike.
What Does Good Civil Service Management Look Like?
Civil service management is an important and dynamic part of governance today. It requires understanding how to effectively manage employees within the government context, including their unique working conditions, benefits packages, and regulations at both a national and provincial level.
Good civil service management supports the selection and recruitment of qualified personnel for appropriate roles, developing efficient strategies to recruit, promote, manage performance and reward excellence as well as overseeing training programs for professional development. More broadly, it helps governments to address diversity in the workplace and conduct reviews on policies influencing employee engagement. Good civil service management encourages high performance from civil servants which translates into better services for the people they serve.
Conclusion
Human capital management is a complex process in any organization, but it is particularly intricate in government. The payroll rules are more complicated, with many more hierarchies and layers. Salary budget planning is far more important as this feeds directly into national budget planning. Payment management is also more complex, particularly in emerging economies. That's why we developed our (CSM) Civil Service Management solution to meet the unique requirements of government.
To speak to a Public Financial Management expert about your civil service management requirements, please get in touch.
Topics