Our Commitment to the Ten Principles
FreeBalance is committed to enabling Public Financial Management (PFM) reform that combats corruption and improves citizen wellbeing worldwide. Our work delivers realistic and impactful public sector solutions that empower governments to deliver sustainable growth and prosperity for their people.
PFM is often seen as a cross-cutting governance reform. PFM improvements lead to service delivery, anti-corruption, public investment, and equality improvements – in other words, good PFM supports the delivery of the Sustainable Development Goals (SDGs).
The FreeBalance approach to PFM reform helps governments to enhance transparency, improve effectiveness, restore trust and create innovation breakthrough opportunities.
Theory of Change
FreeBalance tackles global social and economic problems by improving government effectiveness which in turn leads to improved service delivery and enhanced citizen wellbeing. This means that our sustainability initiatives are core to our business strategy, rather than an 'add-on' to company operations. FreeBalance funds this mission through commercial activity. Profit enables the company to invest in further improving services and products to increase social impact.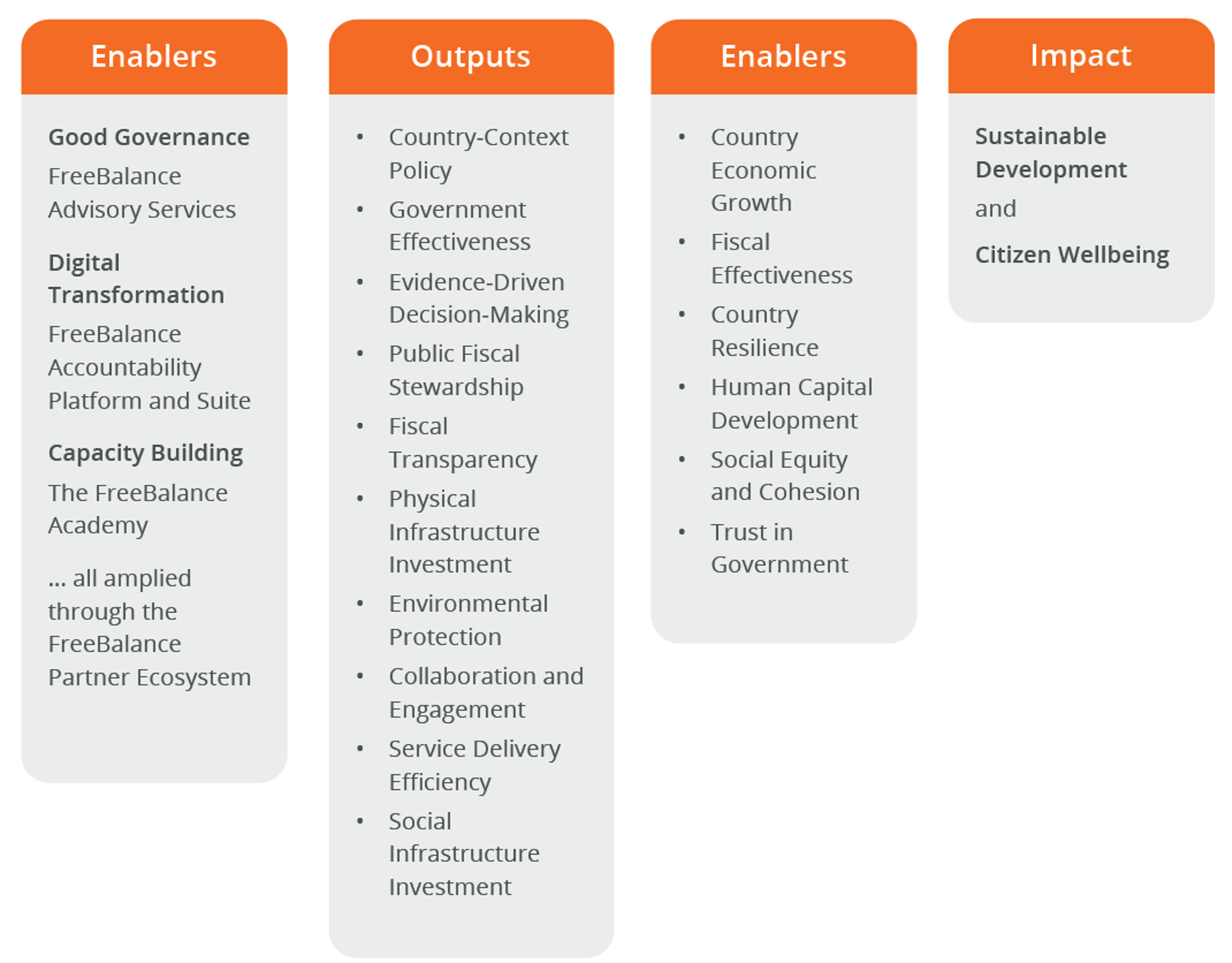 Conclusion
We are proud to submit this our second Communication of Progress (COP) report and commit to continually improving the integration of the United Nations Global Compact and its principles into our business strategy, culture and daily operations.
FreeBalance's journey towards sustainability is ongoing and future reports will be submitted in line with the 2023 COP requirements.
Topics