Digital takeaways from the IMF/World Bank meetings
people
prosperity
planet
infrastructure
debt
digital.
How Did Digital Fit into Resilience Discussions?
Some sessions clearly focused on digital. But even those that didn't had digital in the background, as we pointed out in our takeaways: digital for social support (people, prosperity), public investment (planet, infrastructure) and debt. Resilience for crisis response was the more immediate concern for the international community.
Across the discussions, there were three major digital themes:
Digital for governance: trust, inclusion, and Public Financial Management (PFM)
Digital for public good: digital infrastructure and regulation
Digital support: Development Financial Institution (DFI) funding, technical assistance, and automation.
What Barriers Exist to Developing Resilience?
The main barrier to countries being able to become resilient is fragility. As speakers noted, fragility is long-lasting, extending across borders and is multidimensional in nature.
According to the World Bank:
By 2030, an estimated 59 percent of the world's extreme poor will live in countries impacted by FCV (fragility, conflict, and violence)
Conflicts and fragility are also leading to increased levels of forced displacement. As of mid-2022, more than 100 million people were estimated to be forcibly displaced globally.
Rising inequality and exclusion are fueling grievances and perceptions of injustice, while factors like climate change, migration, illicit financial flows, violent extremism, and poor governance also increase fragility and conflict vulnerability in many countries
There's a reason why there are international organizations like the G7+ fragile states and the V20 vulnerable states. Addressing fragility is critical in building more resilient economies and societies.
From the World Bank:
The global "polycrisis" poses an unprecedented threat to economic development. Creating a more resilient, sustainable, and prosperous future for all now requires redefining the fundamentals of growth to address new transnational threats.
Here are some resources which further illustrate this critical issue:
The IMF has also released a video on Climate Challenges in Fragile and Conflict-Affected States.
Digital for Governance: How Does Digital Build Government Resilience?
Digital enables fiscal transparency, the most important building block for the trust virtuous circle.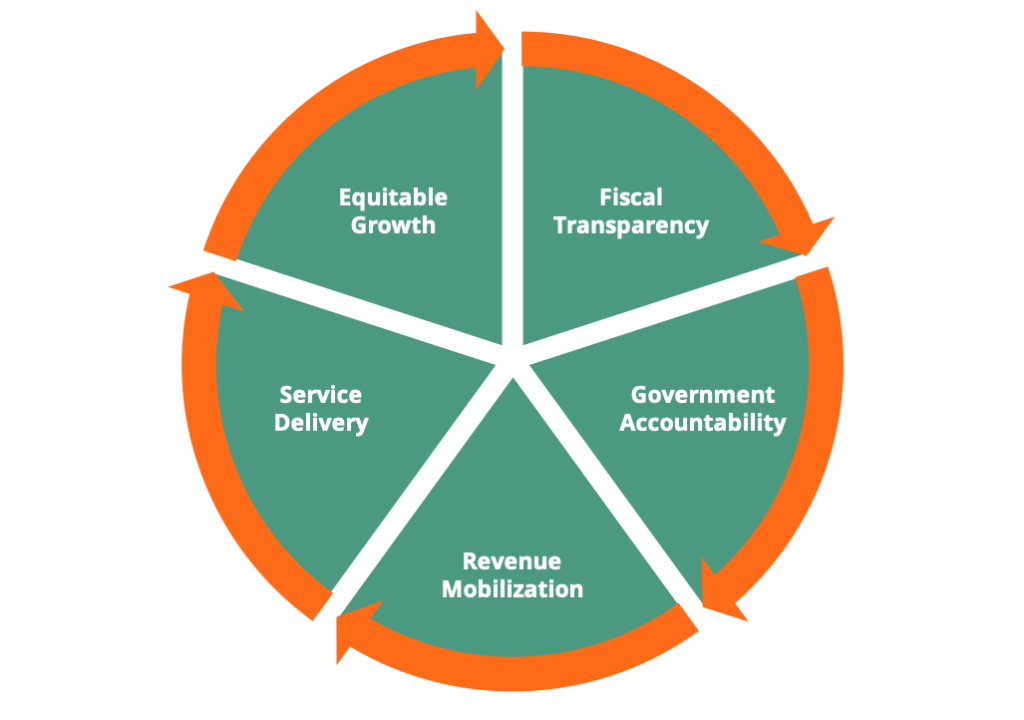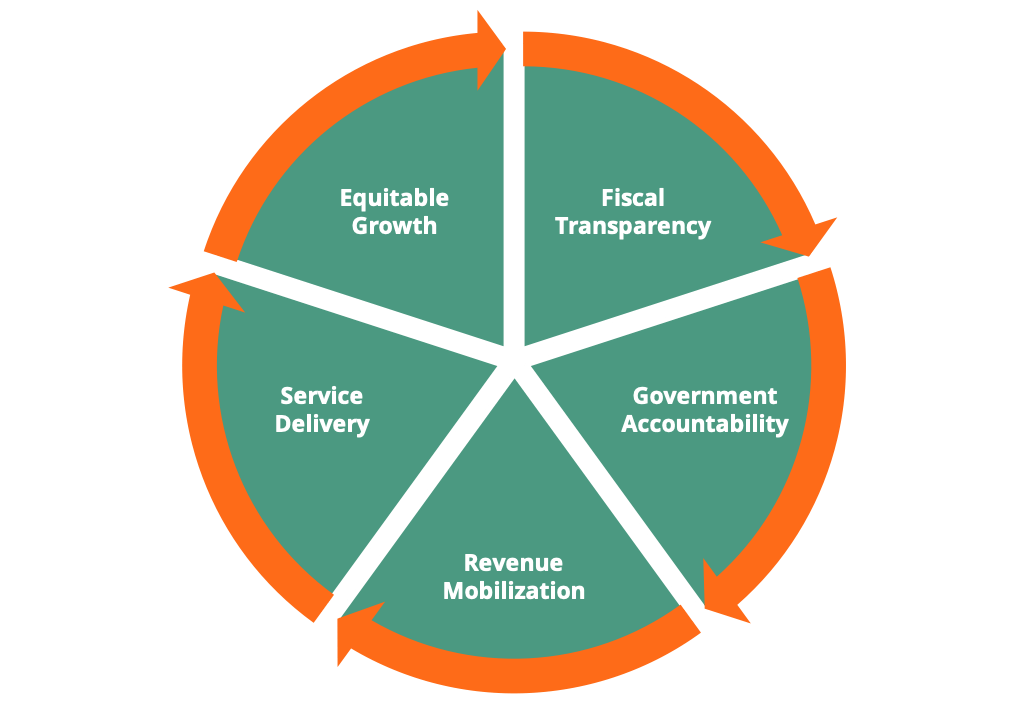 Digital solutions also improve efficiency and effectiveness and reduce corruption. Designing effective service delivery for equitable growth also encourages tax compliance, with the knock-on effect of bringing in more funds. Finally, enabling more efficient use of financial resources creates fiscal space, drives fiscal resilience and directly impacts citizens.
In short, digital public finance (extended to associated GovTech domains) is a key element of the resilience puzzle. For more insight, watch the recording of the "Transforming Public Finance Through GovTech" session:
Importantly, we know that having robust digital data and knowing how to interpret it (data literacy) enables evidence-based decisions, which in turn builds transparency, accountability and trust. And over time we have seen the shift from systems of record and engagement to these supporting systems of intelligence.
Digital systems of record also enable innovation, such as blockchain for wage bill governance. And trust systems encourage country ownership over development:
transparency and accountability
donor willingness for direct budgetary support, with lower transaction costs
country-context evidence.
Digital for Public Good: How does digital infrastructure and regulation build resilience?
Digital infrastructure and regulatory improvements help to improve inclusion and reduce digital divides. With the supporting environment in place, governments can demonstrate smart digital benefits to all, increasing positive outcomes for citizens.
It's important to recognise that digital infrastructure and infrastructure resilience are public investments. These investments enhance overall government and citizen resilience.
Digital infrastructure supports:
education and health social investment outcomes
4th Industrial Revolution job creation
government, business, and citizen cost reductions
Digital Support: DFIs and Digital: Are DFIs eating their own digital dogfood?
Despite days of discussion and debate, the annual meetings have still left us with some key questions.
How will the IMF and World Bank accelerate decision-making without integrating systems of record with systems of intelligence?
It's one thing to simplify processes, as announced by World Bank president Ajay Banga, but is this enough from Bretton Woods institutions who fund GovTech? Will the IMF and World Bank digitally transform, and what could that transformation unlock?
For more PFM trends and insights, sign up for our newsletter
.
Topics