There is a desperate need to address the lack of financially-sustainable Integrated Financial Management Information Systems – particularly in smaller countries
Financial sustainability of Integrated Financial Management Information Systems (IFMIS) is a critical problem, particularly for governments of smaller economies such as in Latin America and the Caribbean. It is sadly ironic that governments have difficulty affording the very systems that are designed to better manage public finances.
What is the Financial Sustainability Problem?
Governments in the Latin America and Caribbean region have found that financial management solutions which are based on Enterprise Resource Planning (ERP) systems, need to be supported by external consultants, including for operational work after the implementation. IT costs for maintaining, upgrading, updating and troubleshooting tend to be far higher than expected.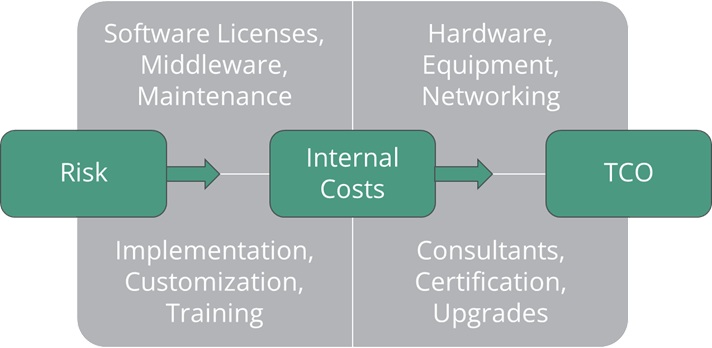 Countries with larger populations and broader economic resources are more able to afford these additional costs. However, that doesn't make it right.
We've been working with governments around the world for nearly forty years. Time and time again Government Resource Planning (GRP) systems such as the FreeBalance Accountability Suite™ have proven to have a significantly lower TCO. This is partly because our system is designed specially for government and therefore doesn't have to be customised. However, the main reason why our solutions offer better value for money is our implementation methodology.
Towards Improved Implementation
There is significant specialization in the enterprise software industry for government: Public Financial Management (PFM) specialists in budget formulation, financial controls and audit; project and change management specialists; IT specialists in networking, cybersecurity, middleware and systems management; contracting, training and business analysis specialists…
It's this specialization approach, that often includes multiple companies, that makes implementation coordination difficult. In addition, this approach means that there are often perverse incentives. For example, systems integration firms reduce capacity building in the initial implementation in the hope of generating future support contracts.
It's More Than Technology
Successful and financially sustainable IFMIS implementations require change management, capacity building, systems designed for government, and manufacturer support.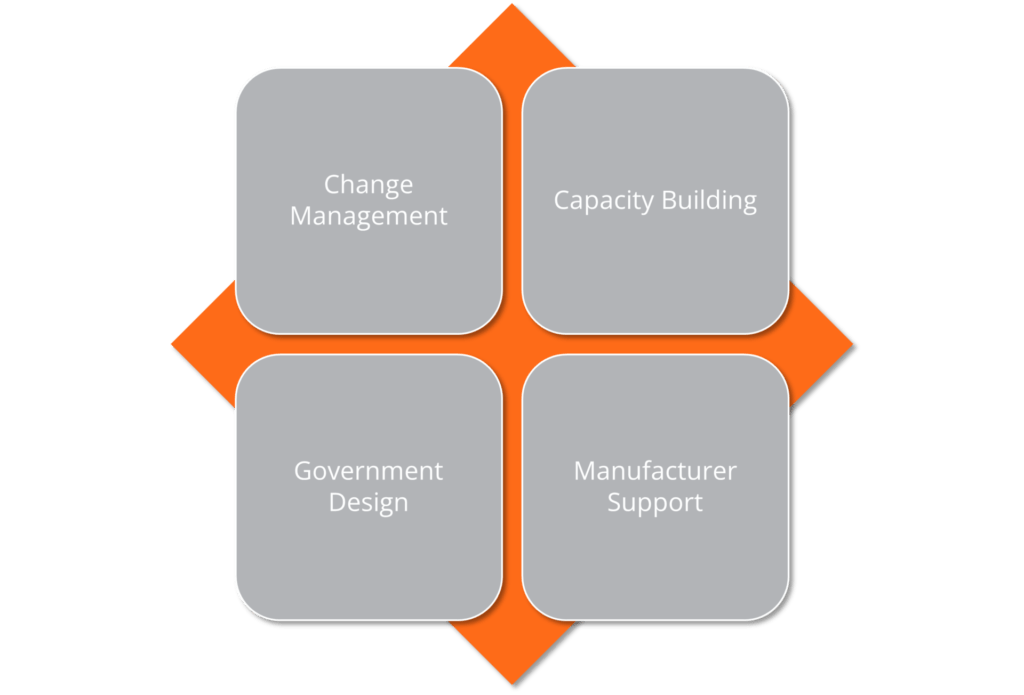 A more integrated approach improves long-term financial sustainability.
Change Management
Read more about FreeBalance's approach to change management here.
Capacity Building
Capacity management expectations need to be extended beyond software functional training. Implementations must include PFM, project and technical training by providers who can prove how they have delivered capacity so that governments become self-sufficient.
Learn more about how we build government capacity here.
Government Design
Government-first GRP systems such as the FreeBalance Accountability Suite™ reduce code customization through its massively configurable design, improves maintainability and enables future reform through progressive activation. All of which reduces long-term costs.

Manufacturer Support
FreeBalance Approach to IFMIS Implementations
It is not a generic project management technique. It's a government specific project management methodology, having evolved from almost 40 years of experience in Public Financial Management and government transformation.

To speak to a Public Financial Management expert, get in touch now.
Topics