What happens when an enterprise software company takes a different approach to customer events? The typical approach: the user conference. The trade show floor. The loud music. The hard sell.
The roadmap ceremony: This is what you're going to get and this is when you're getting it.
The drive-by executive speech.
What remains the same, since the first FreeBalance International Steering Committee (FISC), is the presence of our executives throughout the conference, fully accessible to attendees.
And, no salespeople.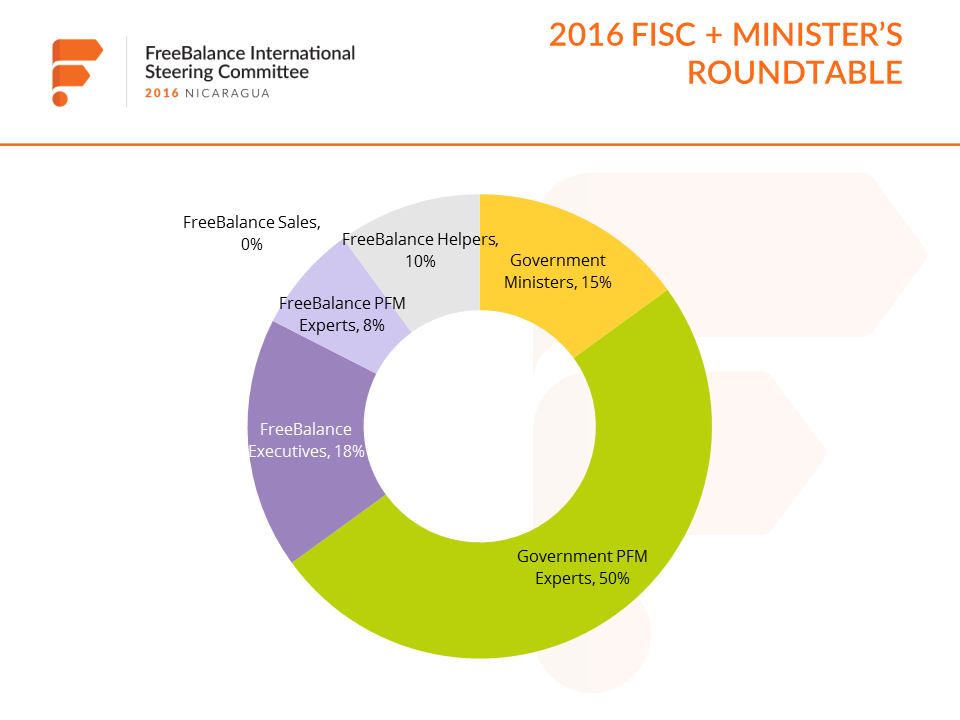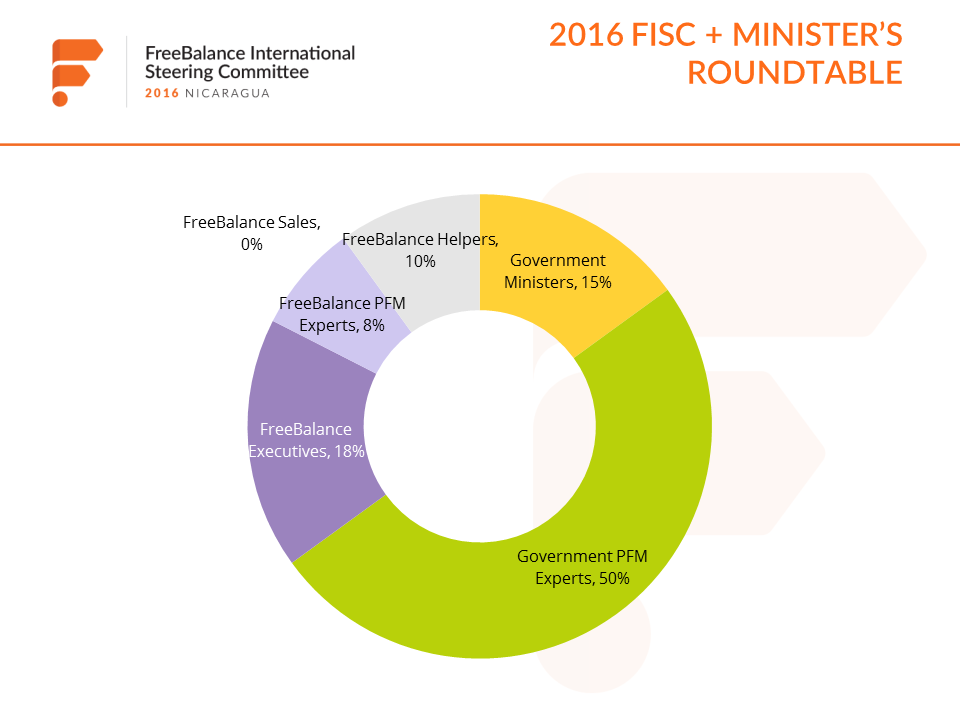 We've always focused on the anti-big vendor approach: the steering committee. Not us selling our customers. Our customers selling us by changing a product roadmap.
This is a unique experience when your customers come a long distance from exotic and interesting countries.
The many colours of #fisc2016 @freebalance @fb_latam #Managua pic.twitter.com/EsG8JpgfrW

— Mike Sutherland-Shaw (@msutherlandshaw) March 7, 2016
Sri Lanka takes the prize for THE LONGEST MILE to #fisc2016 pic.twitter.com/3mig1ELGB4 — FreeBalance (@freebalance) March 7, 2016
This year we made a change at FISC in Managua, Nicaragua. Our approach had been to present topics of interest, methodologies, lessons-learned from customers ending with roadmap overview and voting. This year we created 7 "mini-FISCs." We created 7 topics based on feedback from FreeBalance government customers and stated customer national development strategies. Topics of interest like Public Financial Management reform and procurement were presented. Customers with important lessons in the domain shared with FISC. Roadmap voting occured on relevant items to the topic.
Talking shop with @freebalance Vice President of Products at #FISC2016 #reporting #performance #roadmap pic.twitter.com/MB9EqvnCEU

— FreeBalance (@freebalance) March 7, 2016
What hasn't changed is the focus on the future. Many companies in the enterprise software space focus on the near future – what can be sold now.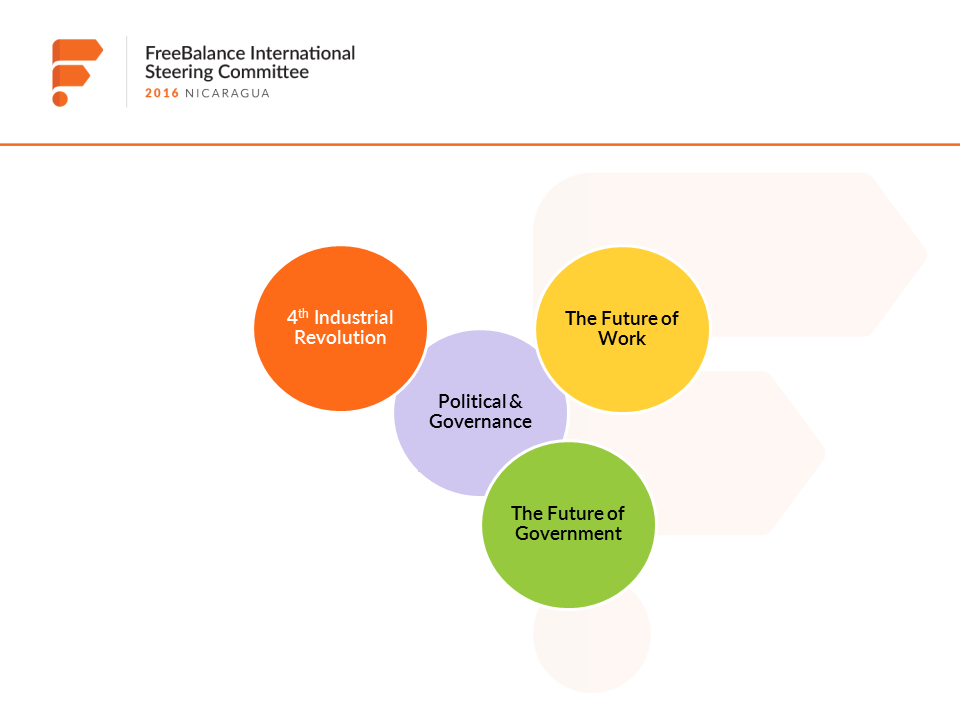 Topics