Citizens and citizen wellbeing are at the heart of country resilience. That was our conclusion from the first blog of this series:
Why is PFM the brain of country resilience?
How Can Governments Implement a Citizen Perspective?
How can governments implement a citizen perspective for resilience in public policy, the fiscus, the financial sector as well as resilience to climate change, natural disasters, and cybersecurity threats?
Follow the money, that's how.
Following the money in government is called Public Financial Management (PFM). PFM is about following the budget cycle from planning through to outcomes by building resilience in Public Investment Management and achieving sufficient fiscal space to react to crises. And, the use of an effective Government Resource Planning (GRP) system like the FreeBalance Accountability Suite™ to support the entire budget cycle.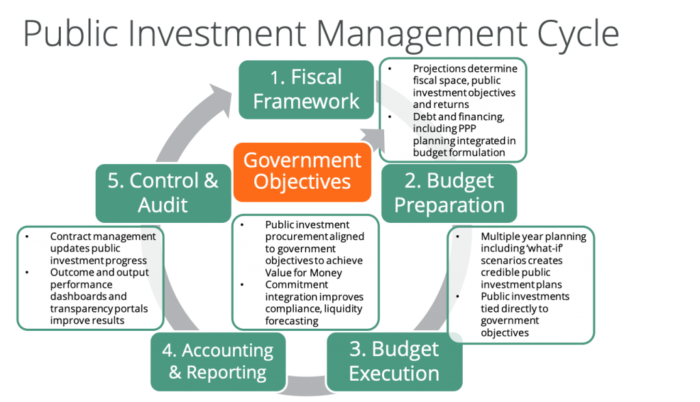 How Does PFM Build Resilience?
Core PFM objectives are:
Achieve overall fiscal discipline
Allocation of resources to priority needs
Efficient and effective allocation of public services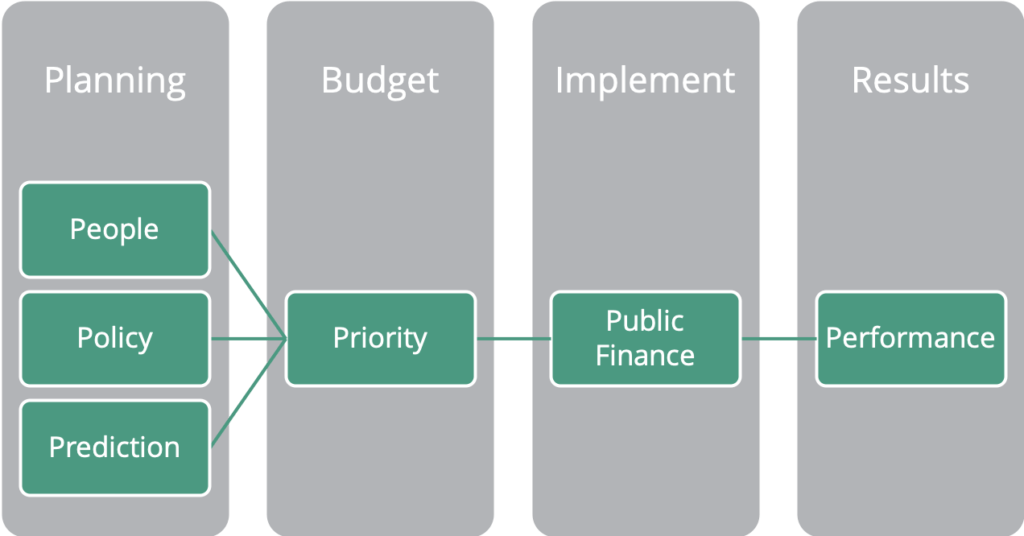 In other words: resilience planning, budgeting, implementation, and results:
People-first considerations to inform…
Policy, particularly for national development strategies.
Prediction, based on country risks that set…
Priorities for budget spending across all government that is implemented through core…
Public finance processes supporting accounting, treasury, expenditures, receipts, and civil service with…
Performance measured in outputs and outcomes
The Role of GRP Systems in Country Resilience
Our government customers leveraged the FreeBalance Accountability Suite™ to implement PFM 'good practices' during the pandemic in three (3) key ways:
1. Technical Adaptation
Thanks to the highly configurable nature of the FreeBalance Accountability Suite™, customers were able to rapidly:
Add new Chart of Accounts codes (account classifications) for pandemic spending
Reallocate spending, through multiple aggregate controls, and leverage performance budgeting within the GRP to show spending by category across public sectors
Update allocation controls to reprioritize spending
Loosen controls, temporarily, for priority spending
Automate workflow processes
2. Transparency Initiatives
The fully interoperable, "unified" FreeBalance Accountability Suite™ supported transparency automation for PFM functions. Our customers were therefore able to:
Leverage eProcurement transparency for pandemic acquisitions
Publish health assets and inventory
Enable searchable electronic information rather than periodic PDF reporting
Utilize existing budget transparency mechanisms such as FreeBalance's Transparency and Accountability Portals to show reallocations
3. Technology GRP
Having a unified and integrated systems also supported the "single version of the truth" for decision-making, and acted as the metadata source for integration with other systems. This enabled customers to:
Implement procurement management automation to accelerate acquisitions
Extend notifications to the private sector on payment processes
Leverage interoperability among financial applications to track expenditure performance and report to Development Finance Institutions (DFIs)
Integrate new digital tools with the GRP back-office

Topics