This is part 1 of 3 posts:
Why are GRP IFMIS Implementations Different?
What is an IFMIS?
Governments acquire, upgrade and replace financial management software to support Public Financial Management (PFM) objectives, including reform and modernization programs. Integrated Financial Management Information Systems (IFMIS) such as the FreeBalance Accountability Suite™, are considered core systems of record for public sector fiscal management.
Effective computerization, automation and integration of an IFMIS, financial sub-systems and good PFM practices support the effective allocation of budgets and revenue mobilization to support government objectives.
Governments have financial management choices ranging from custom-developed to Commercial-Off-the-Shelf (COTS) applications to support public sector budget cycles. Software applications cover the entire government budget cycle and the PFM component map.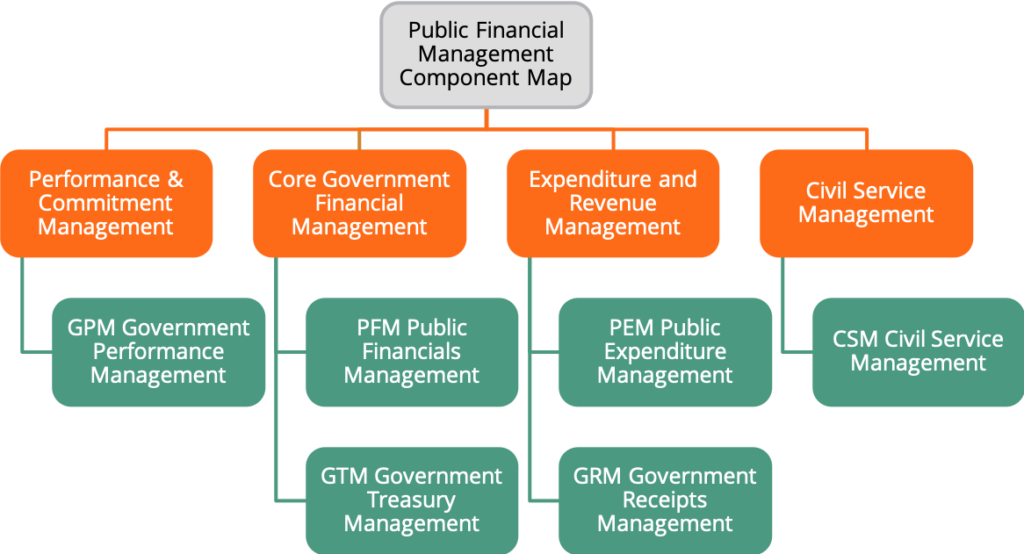 Choices made by governments have a significant impact on project success and future financial sustainability.
Integrated Financial Management Information System Options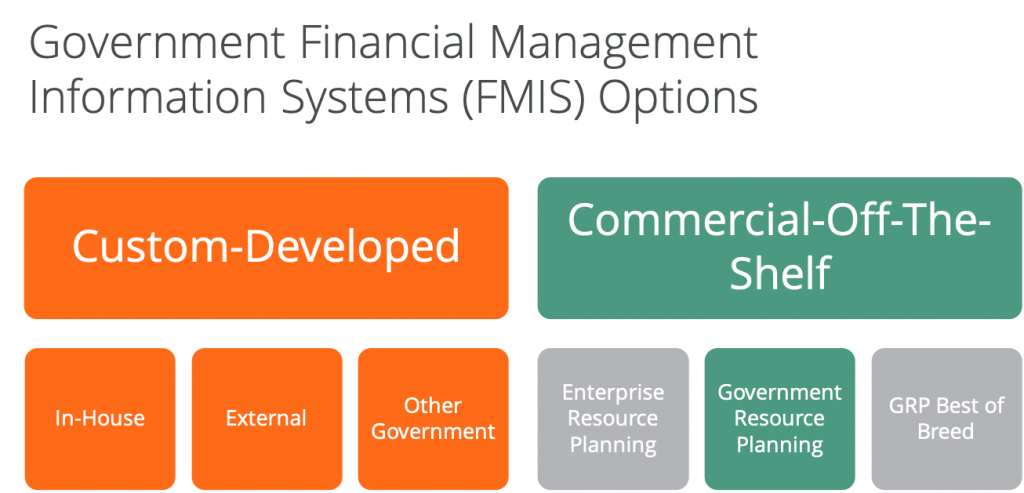 Governments acquire custom-developed and COTS applications from many sources.
Custom-Developed
In-House

: developed by government professionals, sometimes with the assistance of external consultants

External

: developed by private sector companies and handed over to government

Government Custom

: developed for an individual government and refactored to support the unique needs of other governments
COTS
ERP

: Enterprise Resource Planning software developed initially for the private sector, with add-on functionality to support government needs

GRP

: Government Resource Planning software developed exclusively for the public sector with built-in PFM functionality and no unnecessary private sector functionality

GRP BoB: GRP Best-of-Breed software covering important financial sub-systems like tax administration, aid and debt management

What Makes FreeBalance Software Different (and Better)?
Vendors who build custom-developed solutions or ERP software used for many industries often see the similarities among these "vertical markets". However, FreeBalance's singular focus on PFM has revealed the wide functionality and methodology differences between the public and private sectors. The FreeBalance Accountability Suite™, the first global GRP implemented at national and sub-national levels, is one result of this singular focus. FreeBalance government customers benefit from a GRP specifically designed for the public sector.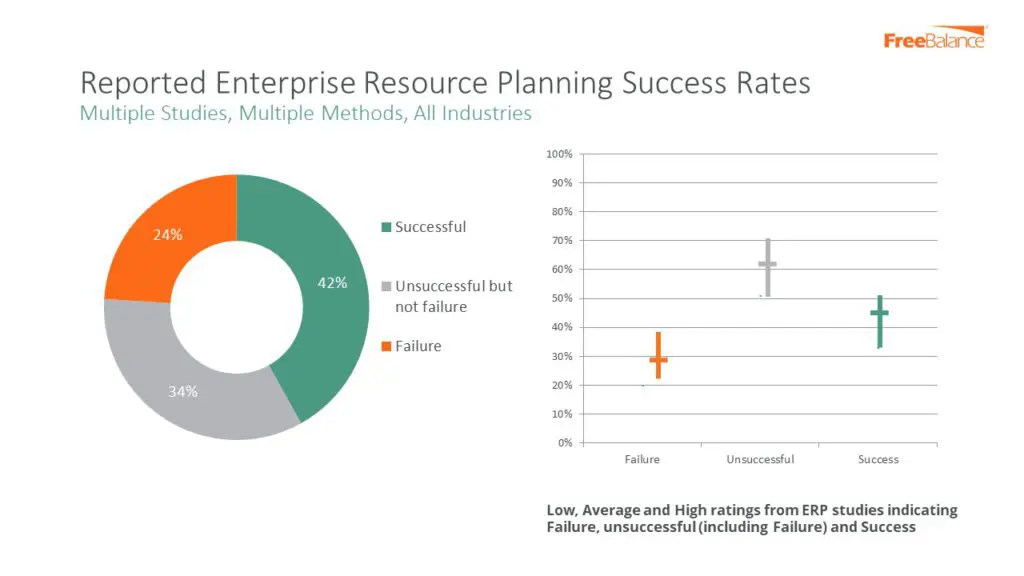 FreeBalance is not a software vendor that focuses on government financials. Rather, FreeBalance is a PFM specialist that develops software. Beyond our signature FreeBalance Accountability Suite™, we also provide advisory, implementation and sustainability services as well as government capacity building through The FreeBalance Academy.
Unlike most COTS vendors, FreeBalance is involved in every FreeBalance Accountability Suite™ implementation. FreeBalance is often the prime contractor or part of a joint venture. This ensures that the company learns from implementations to continuously improve our government-bespoke processes such as A-i3+qM™, FreeBalance's proprietary, ISO-9001:2015 certified agile implementation methodology.

As a purpose-led organization, FreeBalance focuses on financial and reform sustainability. This "customers for life" vision covers product and methodology design to reduce implementation and maintenance costs while facilitating future reforms – this makes us a global practice leader in PFM.
What is Government Resource Planning?
Government Resource Planning (GRP) is COTS software designed exclusively for government. Some GRP applications are designed for a single country, region, or government tier.
GRP applications differ from ERP by having no unnecessary private sector functionality that impinges on government success rates. Some observers consider GRP as a version of ERP when solutions like the FreeBalance Accountability Suite™ represent systems of record, enterprise class scalability, multiple horizontal functionality like financials, procurement and human resources. However, GRP is not implemented in multiple vertical markets nor does it support private sector enterprises.
What's the Difference Between GRP and ERP?
The most important difference between GRP and ERP is the code customization footprint necessary to meet government requirements. Unlike businesses, governments cannot adopt many built-in ERP functions because these contradict government practices and legal codes. Many built-in ERP practices are overly complicated for governments, while many do not support sophisticated budget practices in the public sector.
High levels of code customization is associated with high ERP implementation failure rates and poor overall costs – the Total Cost of Ownership (TCO). GRP software, like the FreeBalance Accountability Suite™, is massively configurable with no-code parameter and validation settings, language, help, additional tables and fields, screens, Chart of Accounts, Chart of Goals, and low-code workflows. The focus on a single PFM "sub-vertical" enables GRP adaptability to government needs to avoid code customization.
Configuration and cloud support forms part of the 2013 Gartner Group definition of "post-modern" enterprise software that adapts easily to changing requirements. This configuration approach has been validated recently with numerous vendors building Low-Code/No-Code suites supporting Business Process Management (BPM) needs.
To find out more about the FreeBalance Accountability Suite™ please get in touch.

Topics